Upcoming Events & Workshops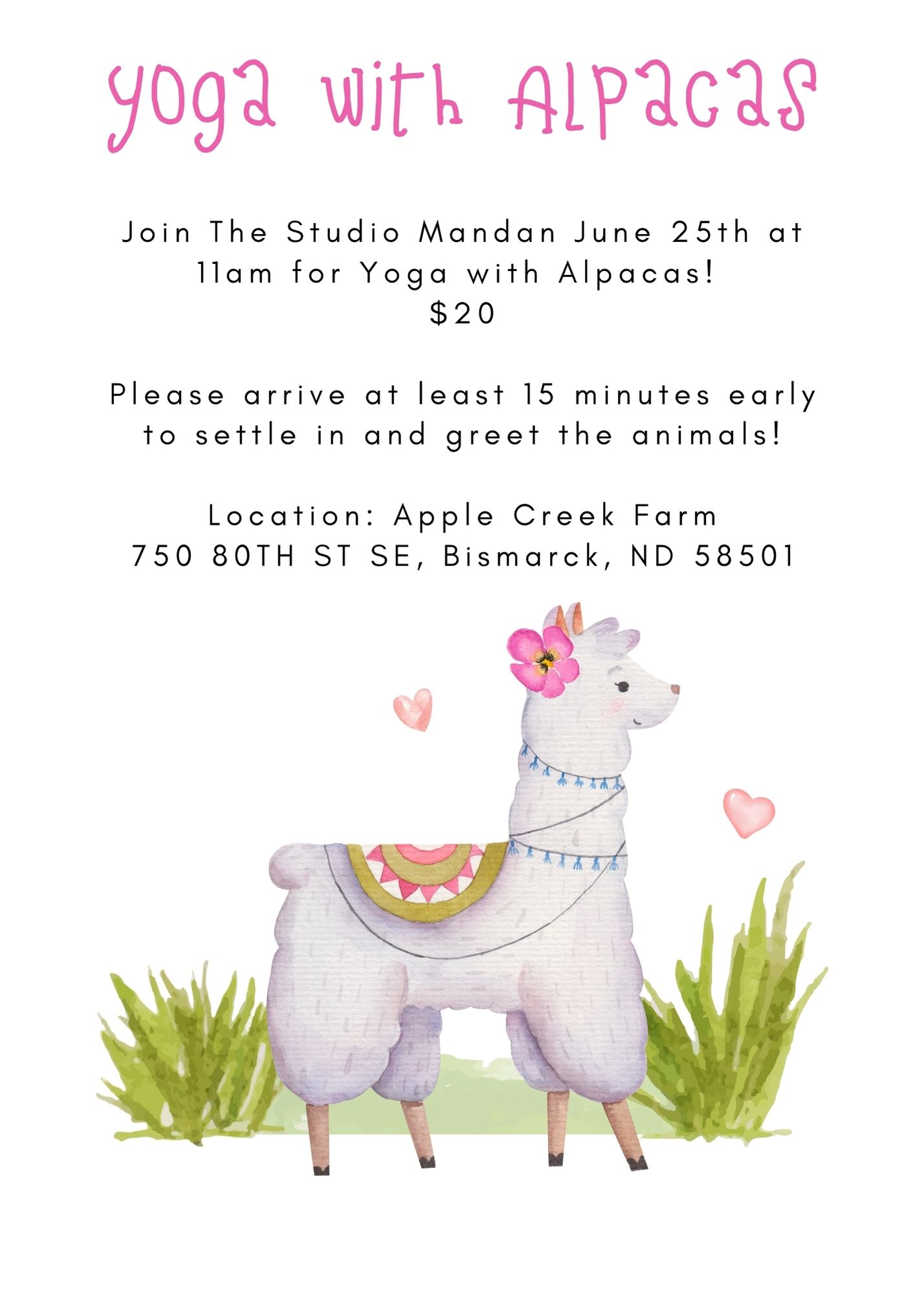 Yoga With Alpacas
Join Keri at Apple Creek Farm for a sensational outdoor yoga practice with alpacas!
Please arrive at least fifteen minutes prior to the scheduled class beginning to get settled in and meet the animals. You are encouraged to bring your own mat and hydration.
Class Details & Pricing: 
Date: June 25, 2022
Time: 11:00-11:45 AM
Location: Apple Creek Farm – 750 80TH ST SE, Bismarck, ND 58501
Pricing: $20.00
How to Eat for the Heat
In this short class, we will discuss the elements & how they present in our bodies, the seasons, and foods. You'll take a short quiz to help you determine your unique body type and how it relates to the elements. From there we'll talk about beneficial foods, herbs, teas, breathwork and daily practices specific for Summer and your body. Plus so much more!! Well end with group discussion and Q&A
Expect class to be an hour to an hour and a half. Class cost is $20. Free for Jenn's existing clients.
Class Details & Pricing:
Date: July 9th, 2022
Time: 11:30-12:30 PM
Location: The Studio: Wellness Community of Mandan
Pricing: $20.00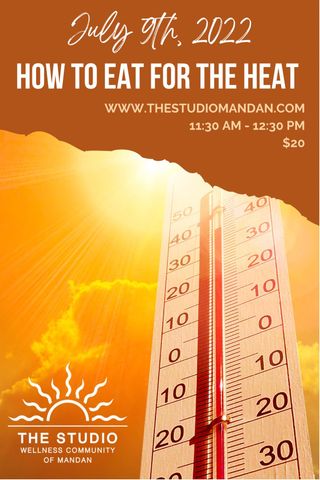 Get Back to Your Roots Retreat
Join Abby, Kelsey and Keri for a day retreat at Fort Lincoln State Park to reconnect with your sense of self. Together we will move through releasing tensions and anxiety through mindfulness techniques, grounding and centering, with holistic methods and yoga. Experience cleansing by kayaking down the gorgeous Missouri River under the warmth of the early morning sun, hikes through the grassy prairie, and yoga under the cottonwood trees. By getting in tune with nature, we bring you back to your roots where you can create solid foundations to flourish.
Itinerary:
7:30 a.m. ~ Registration @ Ft. Lincoln State Park
8:00 a.m. ~ Travel to Misty Waters
8:30 a.m. ~ Safety Messages & Kayaking down the Missouri River (3 hour float)
12: 30 p.m. ~ Lunch Provided by The Studio
Followed by…
*Hike
*Understanding Energy through Mindfulness
*Scrying
*Social
6: 00 p.m. ~ Boxed Dinners provided by 3&Me
7:00 p.m. ~ Primal Flow with closing Meditation
Followed by…
Closing Events/Ceremony
Parting Gift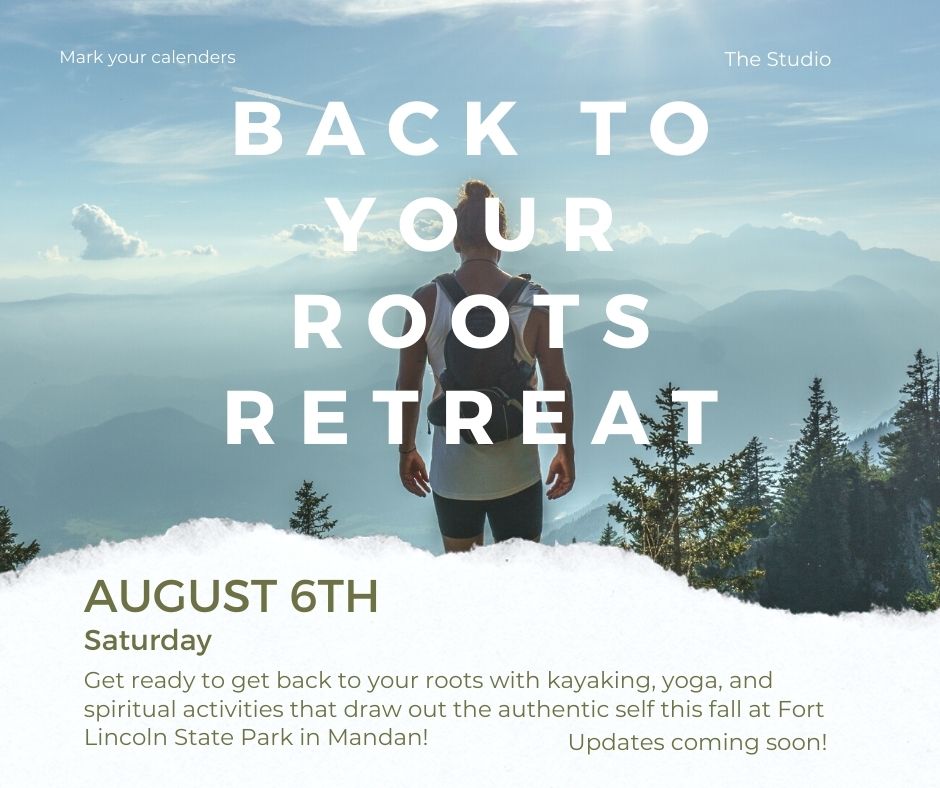 Retreat Details & Pricing:
Date: August 6th, 2022
Time: 7:30 AM – 7:00 PM
Location: Fort Lincoln State Park
Pricing: $125-225.00
*Kayak's are available for rent and included in pricing
*Early Bird Registration ends July 15th, 2022
Class Details & Pricing:
Date: August 6, 2022 – September 24, 2022
Day: Saturdays
Time: 12:30-1:30PM
Location: The Studio: Wellness Community of Mandan
Pricing: $750.00/8 Sessions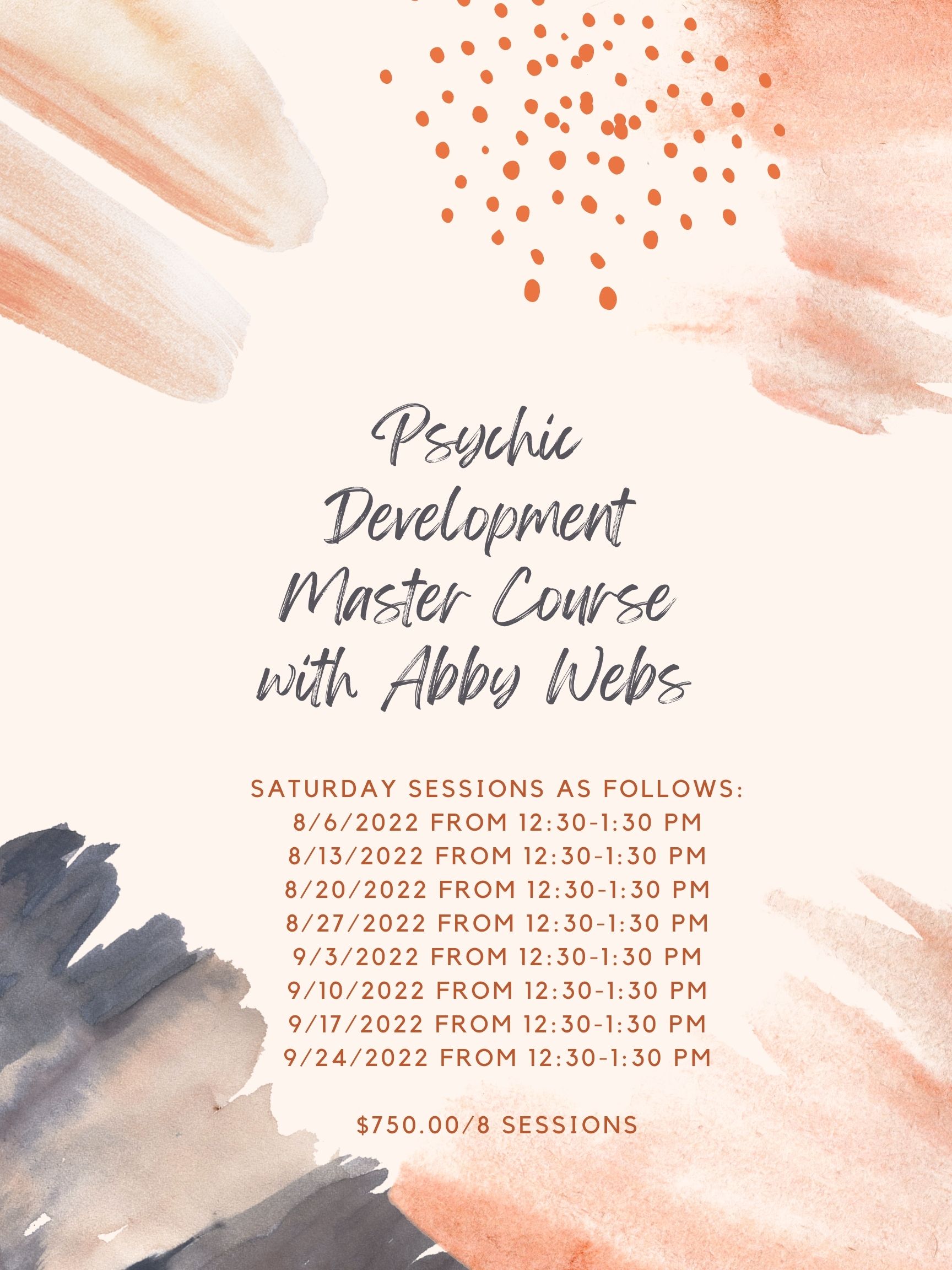 Psychic Development and Energy Course
This is a course for beginners to develop your Spiritual Gifts. Your success is highly dependent upon your participation and the effort you put forth for 'homework' and practice during sessions. Psychic gifts are like muscles, and to be successful in a marathon, you must start practicing and be diligent about taking the proper steps to prepare yourself. I can only offer you guidance and tools to be successful, you must put for the effort through practice, homework, and active engagement. 
These are NO MEDITATION CLASSES. we will be jumping right in to start stimulating and activating your gifts. 
I will provide 'games' for you to practice between classes to encourage the stimulation of your psychic gifts. 
If you don't have others to read for or those that aren't quite open to Spiritual Development, these 'games' are perfect for learning how you receive information, developing your gifts, and essentially working all aspects of your Spiritual Development while still receiving feedback. 
This course includes unlimited questions in regards to your Spiritual Growth, as well as any tips and pointers I can offer on how you can improve your reading. Please bring all questions and curiosities with you! It's highly encouraged. This is a safe, sacred practice that is only guided by the Highest and Greatest Good. 
Labor Day Yoga & Hike
Join Abby, Kelsey & Keri at Fort Abraham Lincoln State Park at 9:30 a.m. C.T. for hiking and yoga. Abby will kick off the day with Primal Flow, followed by a hike on the Keller Loop Trail and ending with a MediYin class taught by Kelsey and Keri. The fun day will end with coffee at the Commissary Building. This wonderful event is $20 which includes your optional coffee at the Commissary.
All proceeds will be donated to The Studio's Safe Haven fund.
You will need to pay your daily Vehicle Entrance Fee of $7 (or have your annual vehicle entrance permit.)
Itinerary:
9:30 a.m. Primal Flow
10:15 a.m. Hike
11:15 p.m. MediYin
12:00 p.m. Coffee
Class Details & Pricing: 
Date: September 3, 2022
Time: 9:30-12:00 PM
Location: Fort Lincoln State Park
Pricing: $20.00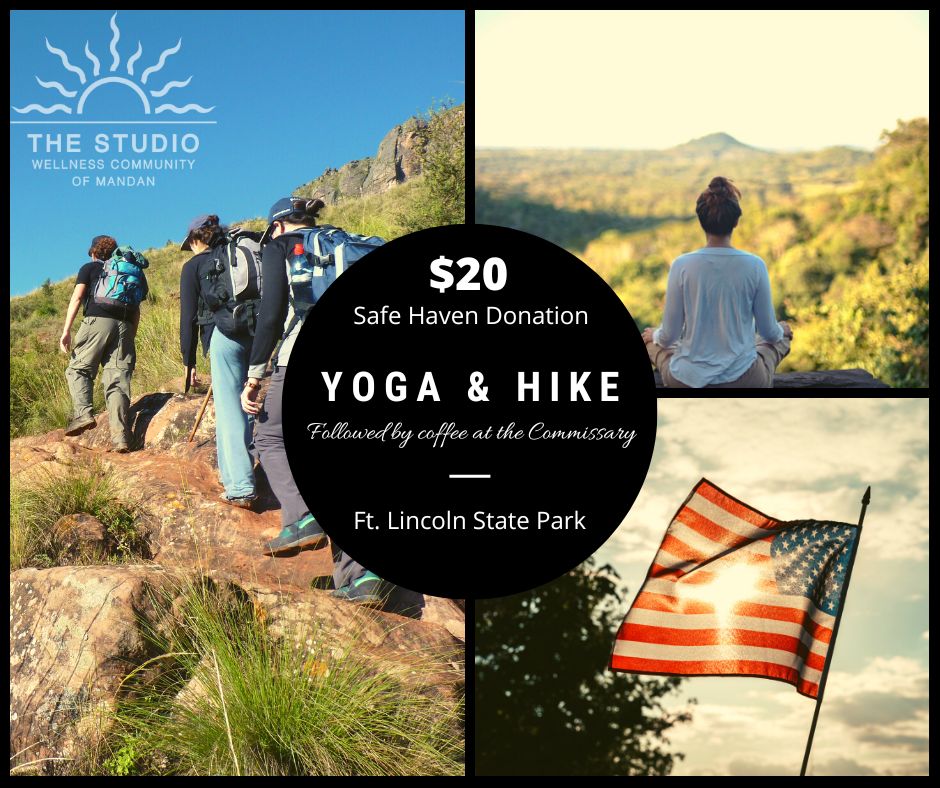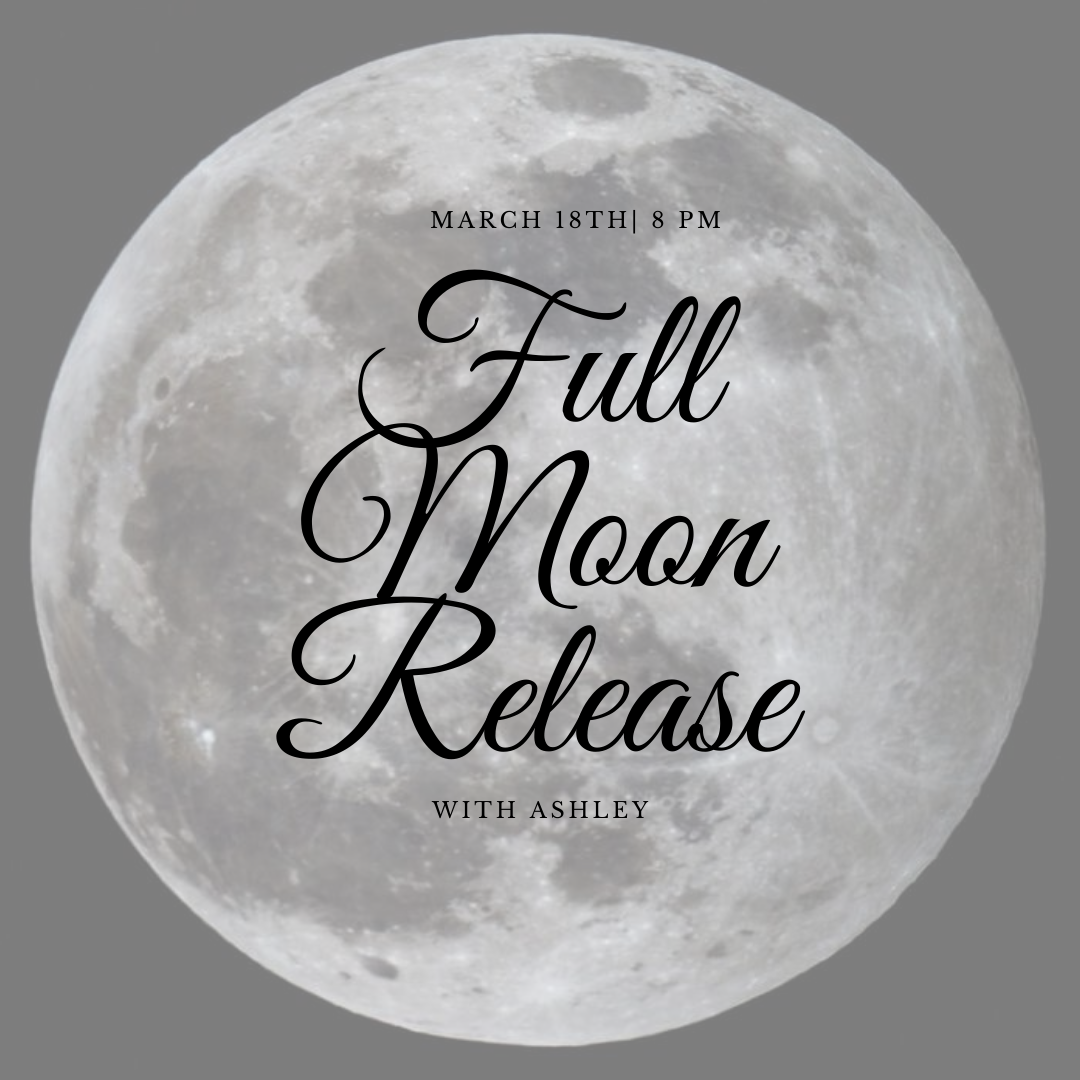 Full Moon Release
It's said that the full moon is a time of enlightenment, clarity and peaks creativity. It's a time to rally dig into your journaling and explore all of the emotions working around in your heart and mind. We will be reflecting on our lives and releasing all that no longer serves us to make room for everything we want to bring into our lives. We will end the evening with a drumming meditation focusing on manifesting the life of our dreams.
Class Details & Pricing: 
Date: October 9, 2022
Time: 7:00-8:00 PM
Location: The Studio: Wellness Community of Mandan
Pricing: $15.00
HAVE AN IDEA? LET US KNOW!
We are always adding new events and activities! Follow us on Facebook & Instagram for the fastest updates
Yoga workshops, movie nights, opportunity for art and creativitiy,  special classes related to fitness, nutrition, current events, community.