Meet Our Instructors
Each of our instructors bring a unique vibe, passion and personality to their classes.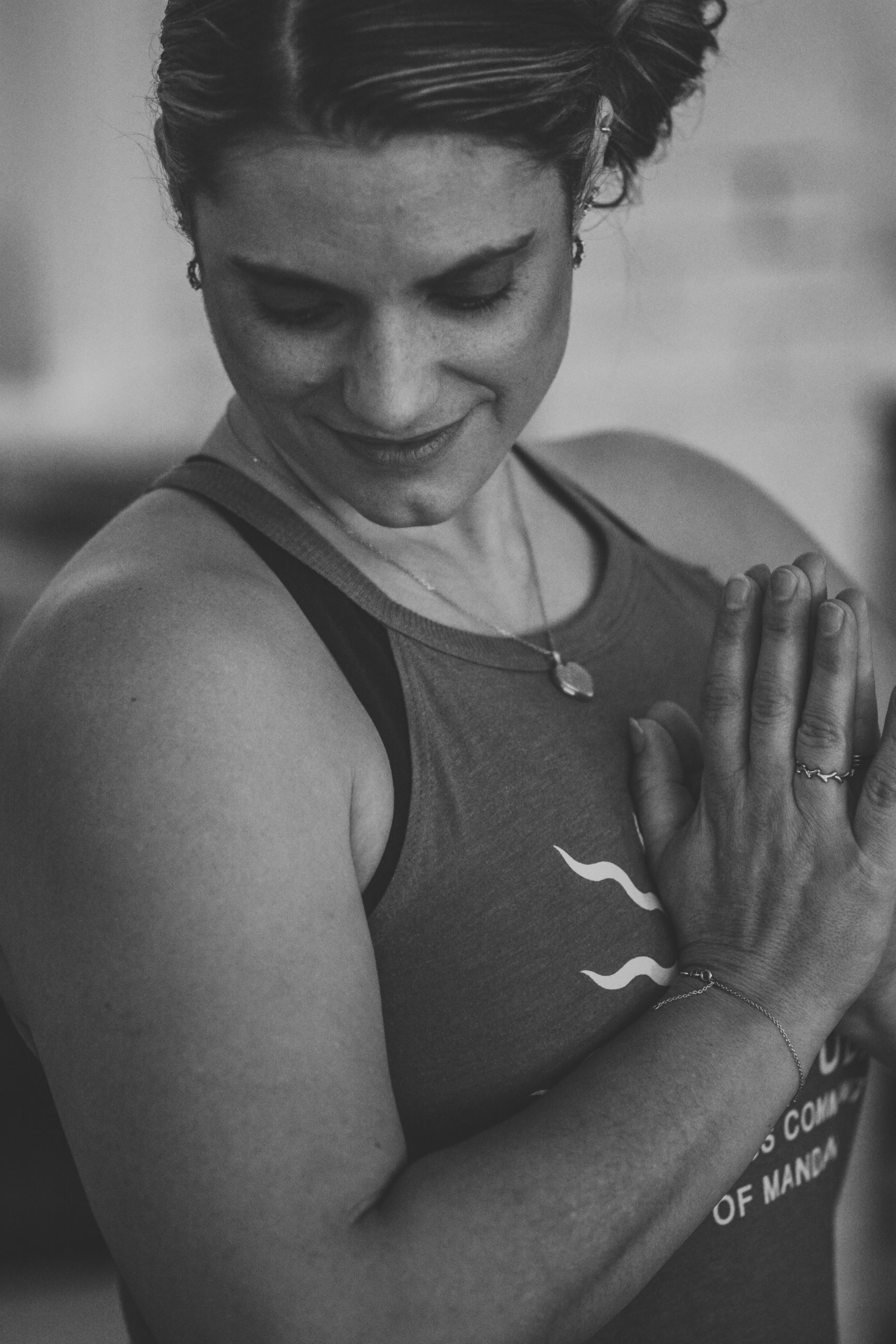 Keri Vammer
Owner / Meditation & Yoga Instructor / Kundalini Reiki Master
Aura Cleansing Practitioner
Kundalini Reiki Attunements

My passion for self care and yoga started in 2017. Yoga was a place of challenge, peace and inspiration. But more importantly the studio became a place of security and protection to be me! It's all about self-love and self-care so we can exist in this crazy planet in peace. I find my peace in YIN and Restorative yoga and want others to do the same. In 2018, I completed my RYT200 and 2021 my RYT300. I also hold additional certifications Arial, Reiki Restorative Yoga, Thai Yoga and Yin yoga, Usui Reiki 1 and 2 and a master in Kundalini Reiki. I can't wait to share my passion and knowledge with all of you in a safe place where we can all learn from one another!
Along my self care journey, I devoted much needed time to my own personal spiritual awakening and healing journey. This journey helped me discover my own psychic and mediumship abilities as a gained a toolbox of knowledge and tools to help myself heal.  This personal journey has lead me to become an expert in helping not only myself but others cleanse their auras. I'm a firm believer that what's in the past affects us spiritually, physically and mentally so in order to free our auras from those traumas, we need to cleanse our energy to kick start those new beginnings and beliefs we all desire and deserve. Namaste!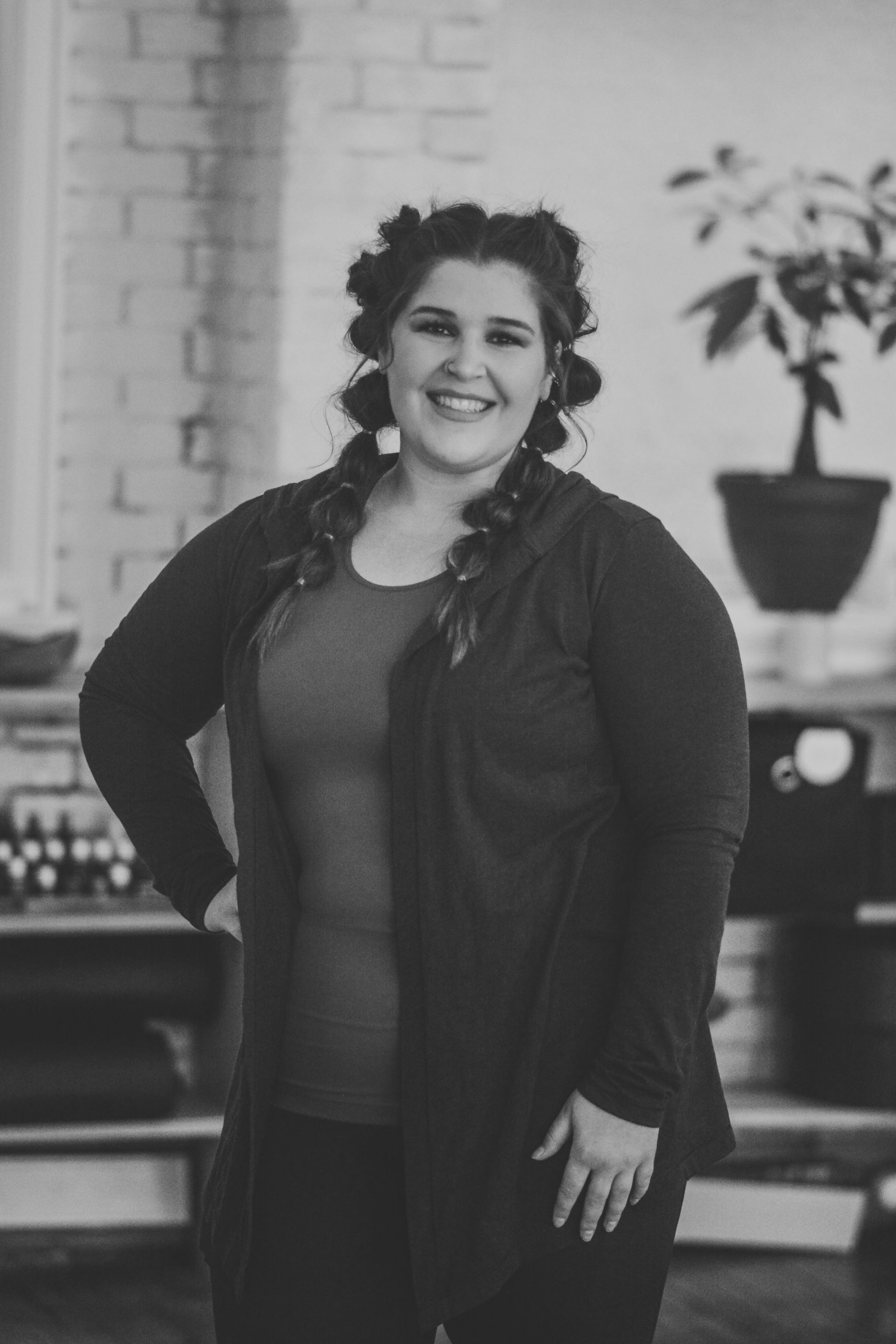 Kelsey Schiermeister
Co-Owner / Assistant & Store Manager / Yin Instructor
I started my practice in 2018, thanks to Keri and her cousin, and quickly fell in love with yoga. I do know that I wasn't very consistent in the beginning with going or practicing in my own home. In November of 2019 I received my training to be a Yin Yoga Certificate of Completion as my heart resonates with Yin so much. I have intentions of expanding my yoga training along with other certifications as well as I am finding a love for teaching, along with personal growth, that I never expected.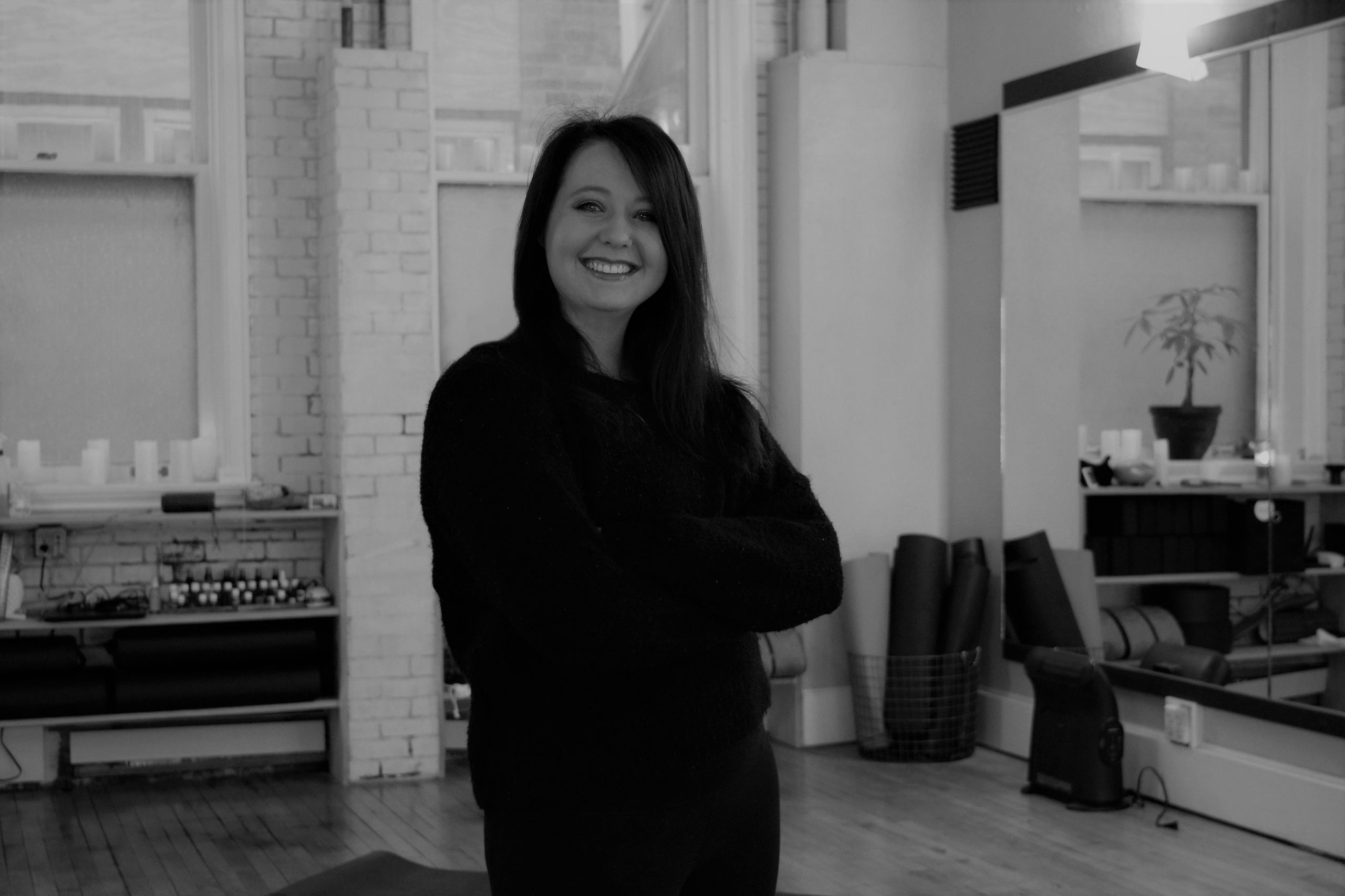 Abby Webs
Psychic Medium Practitioner / Buti Yoga & Yoga Instructor
Movement Challenge Practitioner
Psychic Medium Abby Webs ~ Owner
Get Bent Yoga ~ Owner
Hello! I'm Abby and I have an insatiable thirst for all things spiritually enriching and a passion for healing others through my gifts as a psychic medium. I aligned with this path several years ago, opening my own Etsy shop, and catapulting my own growth. It's my mission to help others connect and grow in their own unique gifts as well as relay intuitive messages to help find clarity and guidance. My love of yoga started years ago, slipping in and out of my life, but always find its way back. In September of 2020, I became a RYT 200 Teacher registered with the Yoga Alliance and receive my RYT 300 in January, making me an RYT 500. I am a BUTI Yoga instructor, a SUP Yoga instructor, Primal Flow Yoga, and DEEP by BUTI Yoga instructor. I also created my own program that mixes burlesque and yoga for female empowerment called Moxie Yoga. I have a deep connection with movement, mindfulness, and finding gentleness with oneself. When I'm not busy with readings, teaching spiritual gift development classes, making intention candles, ritual oils, anointing sprays, and divination teas, you can find me writing. I'm also an author of a comedic mystery called Hot Mess by Abby Webs. It's about a psychic private investigator who, through haphazard lighthearted overtones and heartwarming struggles, solves the murder of her mother. If you're looking for a good book and a good laugh, check it out! Book two is on the way. I'm a certified Spiritual Life Coach, Shadow Work Practitioner, Tarot Reader, Transformation Life Coach, Life Purpose Life Coach, Crystal Healing Practitioner, Mindfulness Life Coach, Chakra Healing Practitioner, Shamanic Life Coach, Trance Healer, and Spiritual Magic Practitioner.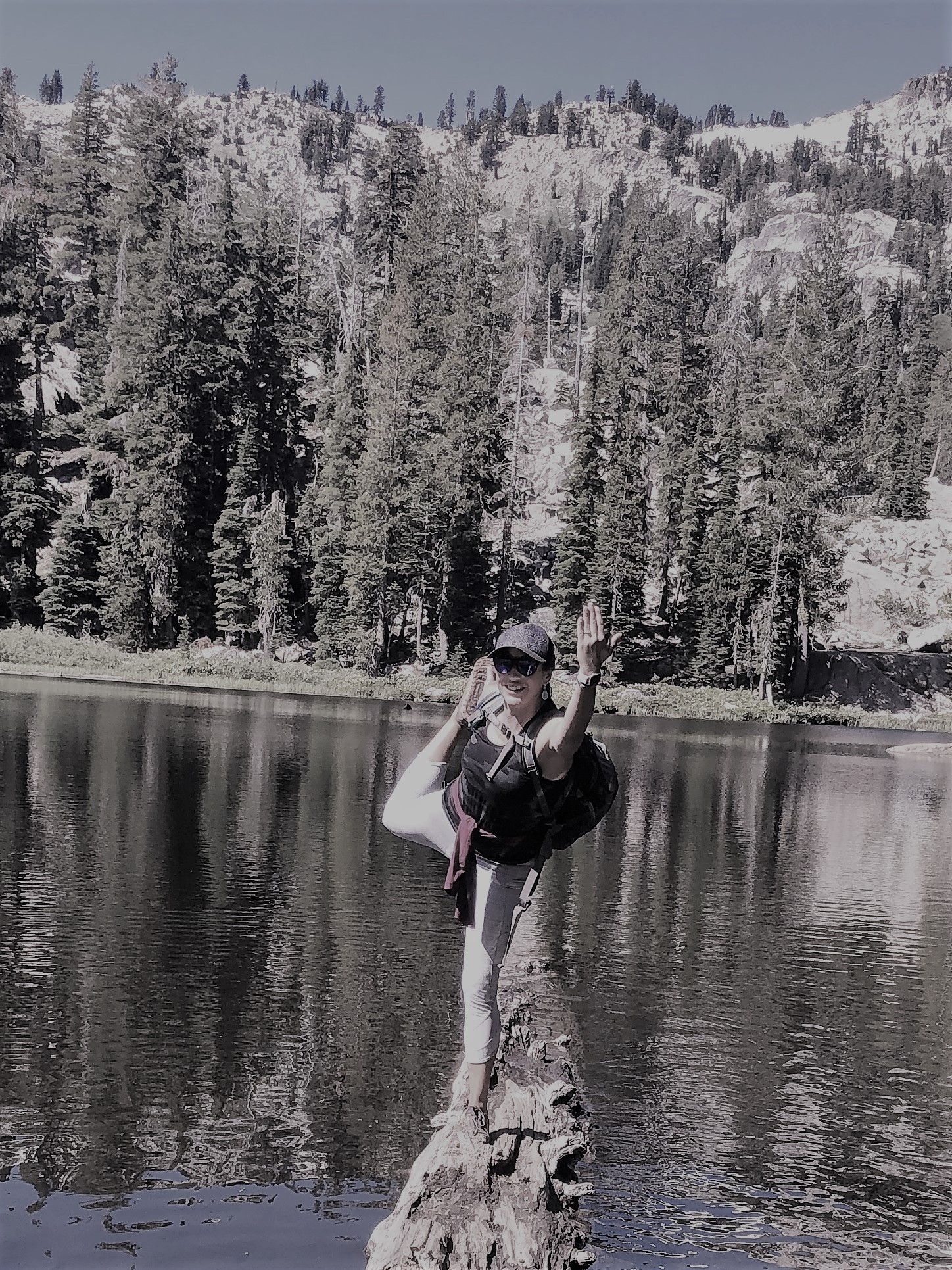 Alexis Nelson 
HITT/Tabata Instructor
Elevate Your Energy Practitioner
Latitude Wellness ~ Owner
Alexis Nelson is Certified Life Coach, Reiki II Practitioner & Kundalini Reiki Master, NASM Personal Trainer, organizational ninja, and advocate for access to the great outdoors.  Alexis focuses on energy work (reiki) and mindset life coaching in her business, Latitude Wellness.  This is where she helps  overwhelmed women slow down by getting out of their head and trying to do it all,  balance their energy with their schedule, and living their life mindfully with purpose.  She utilizes the powerful combination of intentional thought work and reiki energy to help her clients become more mindful by creating space for the present moment promoting peace and balance within the chaos of daily life.  Alexis is also very passionate about physical movement where she designs and instructs dynamic high intensity interval training  (HIIT) and functional movement and core training interval classes.  The exercises in her classes focus on building full body & core strength, coordination, and balance so clients can move freely throughout the rest of their day injury free.  These classes are open to all levels and abilities where modifications can be made.
Alexis has twenty years of executive and operations management experience where she has served as the Executive Director, Operations Manager, founder, and board member of several non-profit organizations across the country.  She lives in Reno, Nevada with her husband and two kids.  When she isn't working, you can find her on her yoga mat, hiking in the Sierra, skiing, off-roading, camping, and geeking out on personal and spiritual development.  You can also find her at www.latitudewellness.com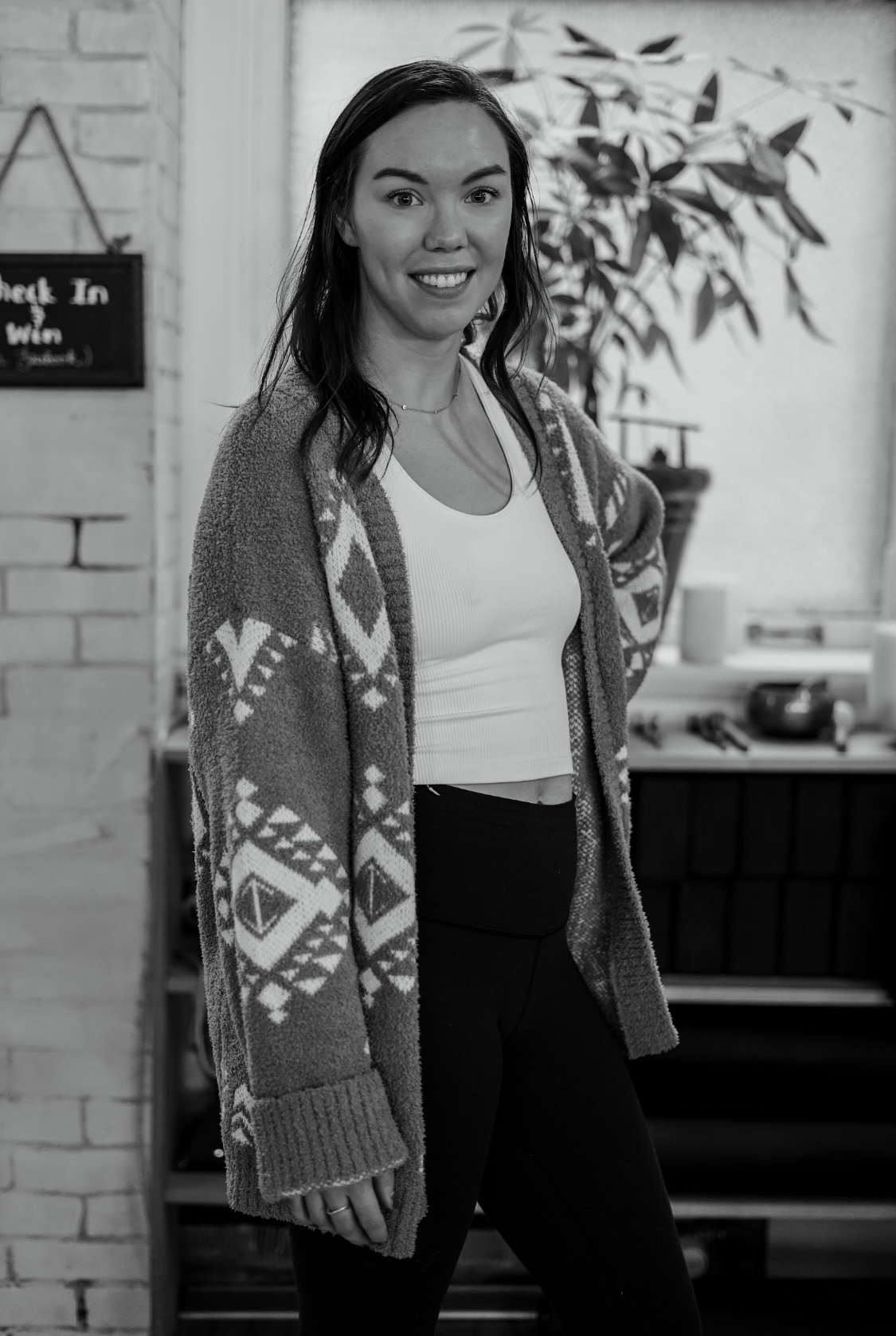 Cheyenne Charging
Yoga Instructor 

My practice began in 2014 when I was in college. I was going to a hot yoga studio and loved it. After going to classes for two years I decided to become a certified instructor. I love vinyasa flows and going where my body wants, whether that means a slower flow with a lot of deep breaths or a faster, stronger flow.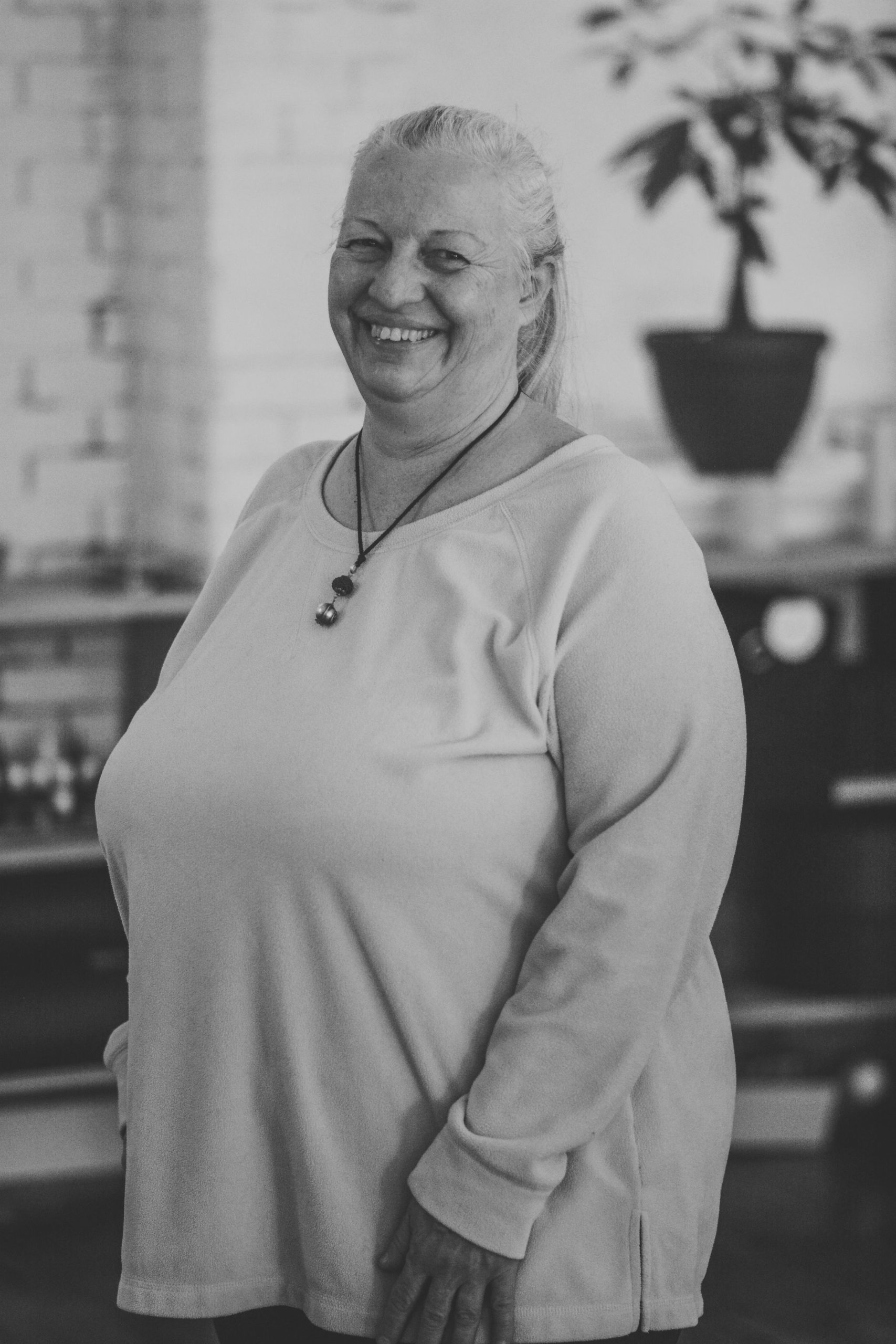 Gladys Tishmack
Foot Zone Therapy Practitioner
Infinite Sole ND ~ Owner
I am a Certified Foot Zone Practitioner. When I connected with foot zone therapy, I was reminded, "All healing begins at the feet."

Understanding the body is intertwined physically, emotionally, mentally and spiritually. I feel this is a tool available to bring Balance and Empowerment to one's life. To be part of 'The Studio' allows one to choose many processes to personal wellness. I am very grateful to be a part of this community and look forward to sharing with you.

My spirit loves the sun, stars, and sitting with trees. And my cat, Ocho.
Jana Millner
Yoga Instructor 
Bio coming soon.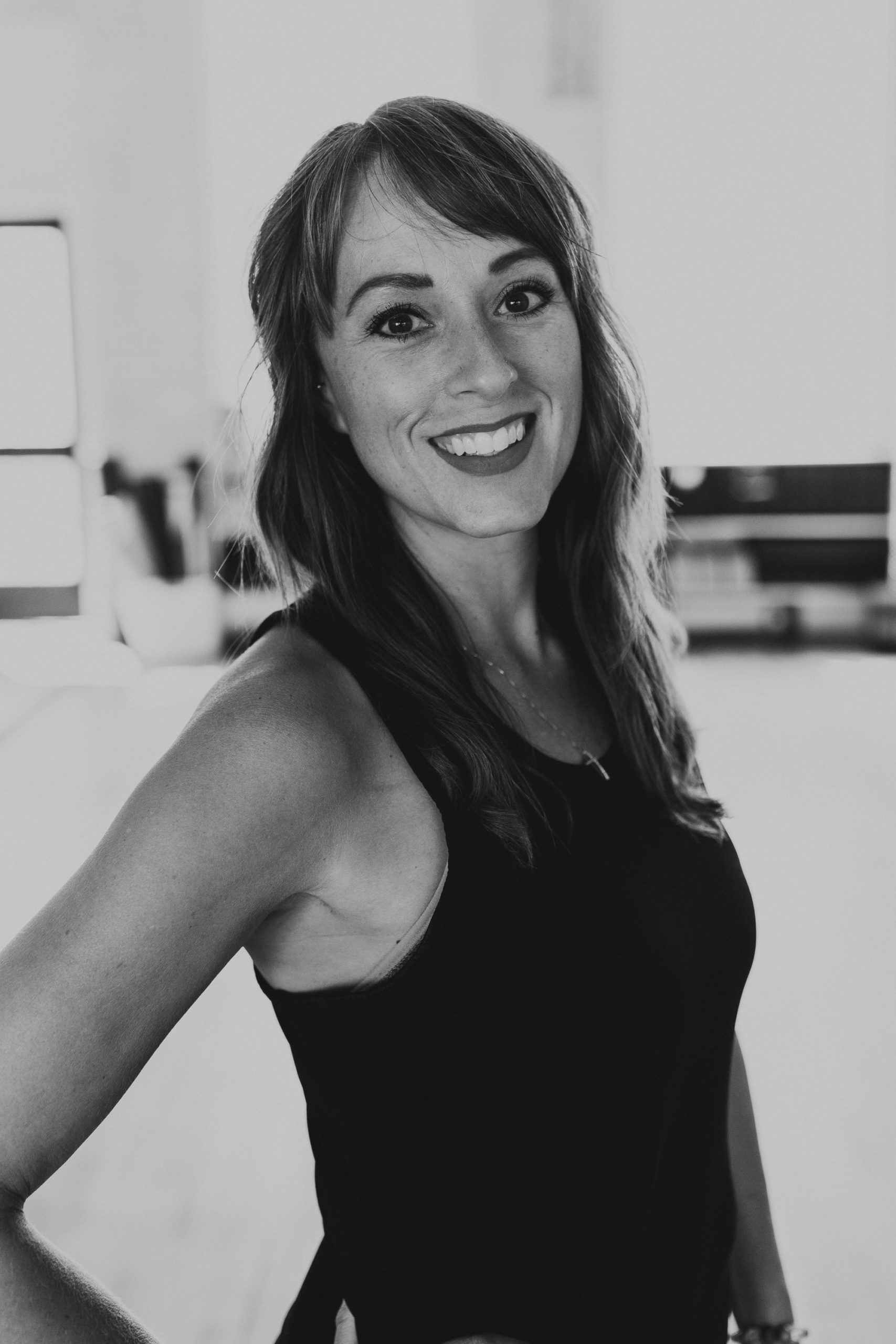 Jenn Hon
Barre Instructor / Card Readings / Well Being Energy Healing Practitioner / Ayurvedic Digestion & Nutrition Coach
Jenn takes Health and Wellness seriously. She understands feeling good starts on the inside and works its way to the outside showcasing in your energy and personality.
Jenn is a Health Educator. She is a certified Ayurvedic Digestion and Nutrition coach. She is also a certified Barre instructor and Reiki certified.
Jenn started her health journey about 12 years ago. At a young age Jenn knew her purpose in life was to help others heal. She prides herself in assisting people discover options to treat illness and how to manifest your intentions toward a healthier you. Her business Connected Wellness allows her to assist her clients to be a healthier version of themselves through fitness, nutrition and energy healing. When Jenn is not in the front of the room or one on one educating on all types of wellness, she can be found at the front of the room leading a fitness class or on the mat right next to you! Jenn is married to Clifton and is the mother of two daughters, 5 bonus sons and 1 bonus daughter.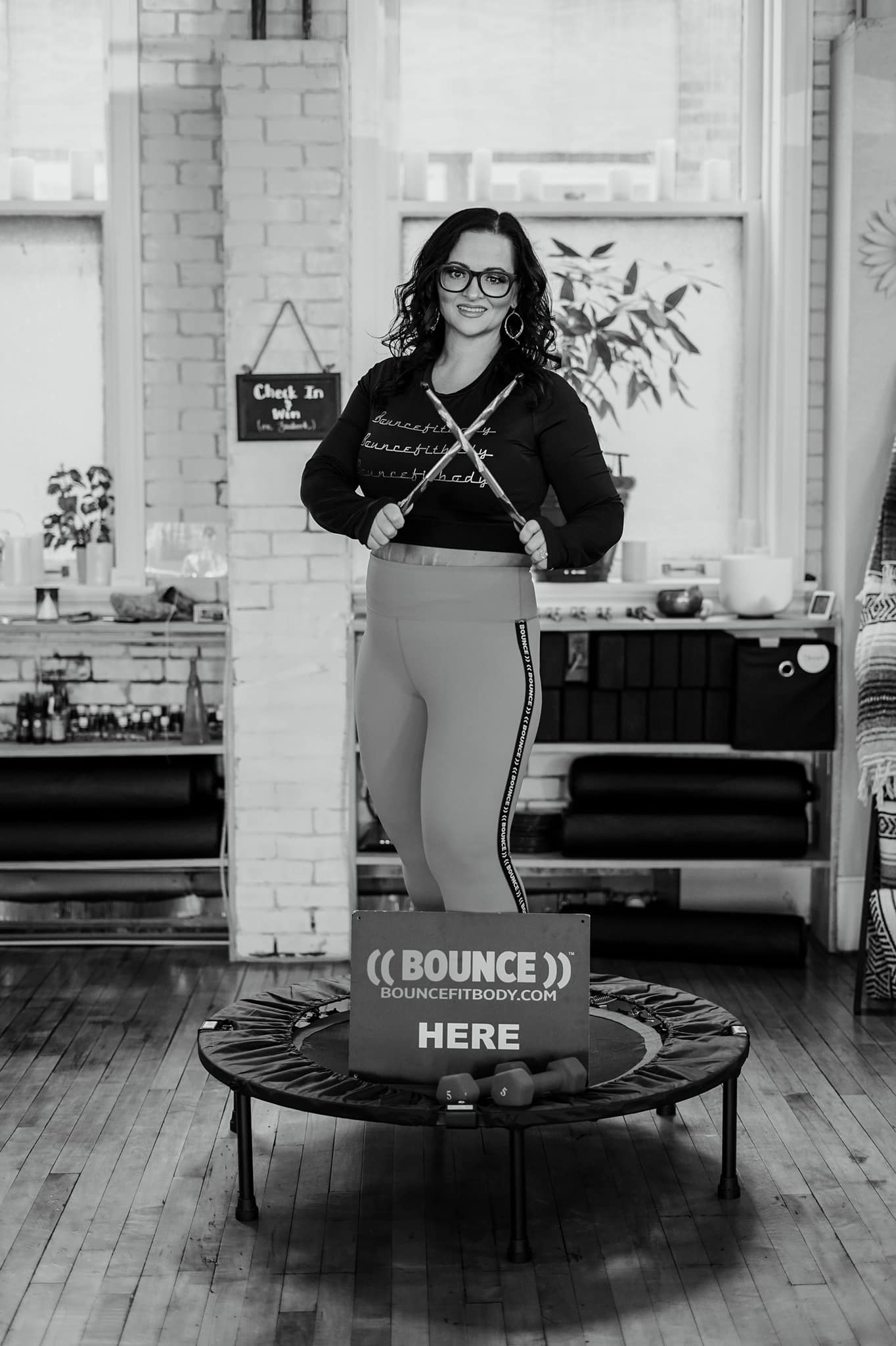 Jodi "Jules" Wilson
Global Licensed Instructor for ((BOUNCE)) BOUNCEFITBODY LTD
After being diagnosed with Fibromyalgia, having an active lifestyle became difficult for me. It is was rare I found myself excited to go to the gym because I was in a constant state of pain. When I came across ((BOUNCE)) I was overjoyed to have a FUN, low impact, detoxifying, high intensity routine that became my "happy place". Music speaks to my Soul & my Mood. Combining both music & rebounding on a mini trampoline awakened something inside me. ((BOUNCE)) gave me the opportunity to truly love my workout and in the process learn to love myself. It renews my energy, gives me power, and at the end of the day it's my therapy both physically and mentally. For those reasons and the scientific research behind rebounding, I was inspired to become an instructor.
Everyone has a strength inside them they often don't recognize. It's my mission to show people their gifts allowing them to reveal the best version of themselves. My favorite quote "You do You, Boo" is actually why I named my business "Do You Bounce". As women there is a ton of pressure to look a certain way or be a certain size or shape or reflect a certain number on the scale. I say throw all those conditions away and just DO YOU! I have stretch marks, cellulite, curves, will never be a size zero and I am ok with it! That is what I want people to know when they step in the studio. ((BOUNCE)) is for all ages and abilities. Come to a place that is a no judgement zone, filled with positivity, where your individual qualities are embraced, and leave class with a strong affirmation to show themselves a little more love, a little more kindness, a little more faith.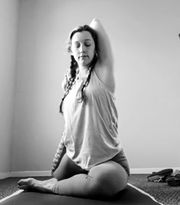 MacKenzie Malloy
Yoga Instructor
I found yoga as a little girl.  I was blessed with a yoga teacher of a mother who would include us in her practice at a very early age.  (Like got in trouble at Shiloh for singing Hari Krishna on the playground, early age).  I've been teaching regularly since I was 17.  I love bringing yoga to people who would normally not practice.  It is such a fundamental good that everyone should enjoy in their life.  The student's success, whether it be mental or physical, is what really brings me joy.  
My non-yoga fun time is spent at our home north of Mandan or on effervescent vacations with the people I love.  I'm an outdoorsy and active person.  If the suns out, I'm out.  See you on the mat.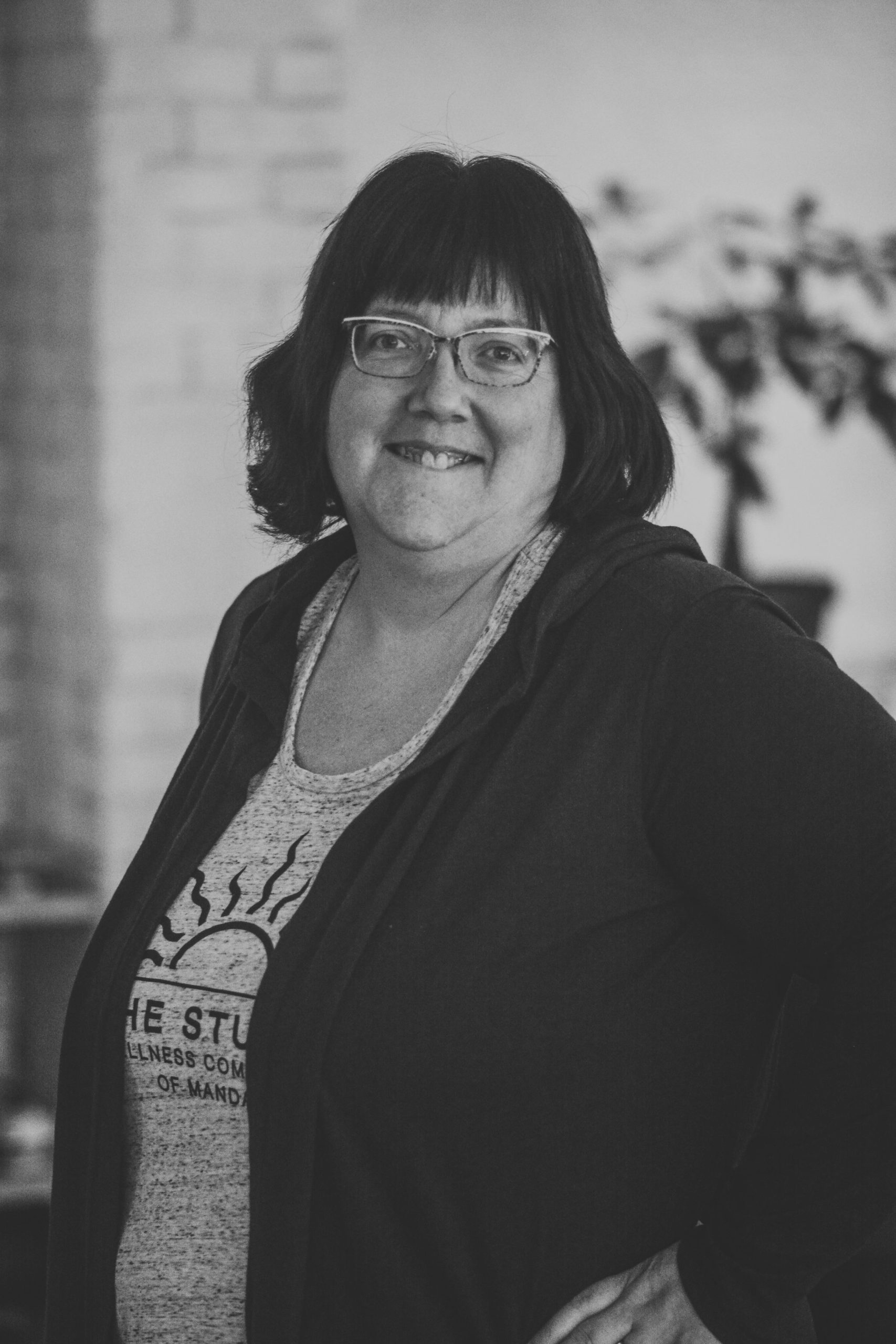 Sarah Bohl
Healy Energy Practitioner / Card Readings
I started my journey of healing approximately 4 years ago, when I learned I am a Psychic Medium. I am currently working on my Kundalini Reiki Certification. I offer Oracle Card Readings and I am a Healy Energy Practitioner. Healy is a wearable holistic wellness device used to balance the body's energetic field and activate your self-healing capacity. It has medical as well as non medical applications that use individualised frequencies to help balance your mind and body and to relieve stress, pain, balance chakras, help with sleep and so much more. These programs allow you to self-heal. I love my healy; since I've started using the healy I have noticed considerable growth in myself spiritually. It's also helped my pain level and sleep patterns improve and this is why I want to help others using the healy and my gifts. I am married and have children and love to help others as I can. Thank you for allowing me the opportunity to work with you.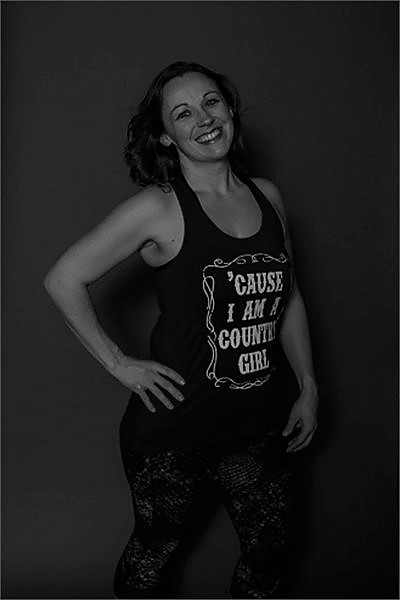 Tiffany Austin
Group Fitness Instructor
Hi! I'm Tiffany. I was born and raised in North Dakota. I moved to southern California and the Minneapolis area for higher education but returned to North Dakota to be near family. I have a fantastic husband and together we have 3 amazing children (one is now an adult!), 2 cats, 2 dogs, a hamster, a fish, and a snake! I have a B.A. in American Sign Language from the College of St. Catherine, St. Paul, MN. Currently I work in Mandan Public Schools as a sign language interpreter. After losing over 80 pounds with at-home programs, I was inspired to attain certification in several Beachbody Live! classes. I immediately started my own group fitness business, Infinite Improvement with Tiffany, in 2017. Since then I pursued and attained a national group fitness certification through the American Council on Exercise and branched out to include other formats. Meditation has become a new safe place in my life due to all of life's challenges. Recently I have started a certification training in Meditation to assist in my own personal growth. My passion is to help people find freedom, health, a centered connection to themselves and others, happiness, and to find the joy in the process! I believe when people enjoy fitness, they are better able to achieve personal goals. The energy, entertainment, community bonding, and growth that comes with group fitness classes is like nothing else in life, and I am honored to be able to join you in your journey.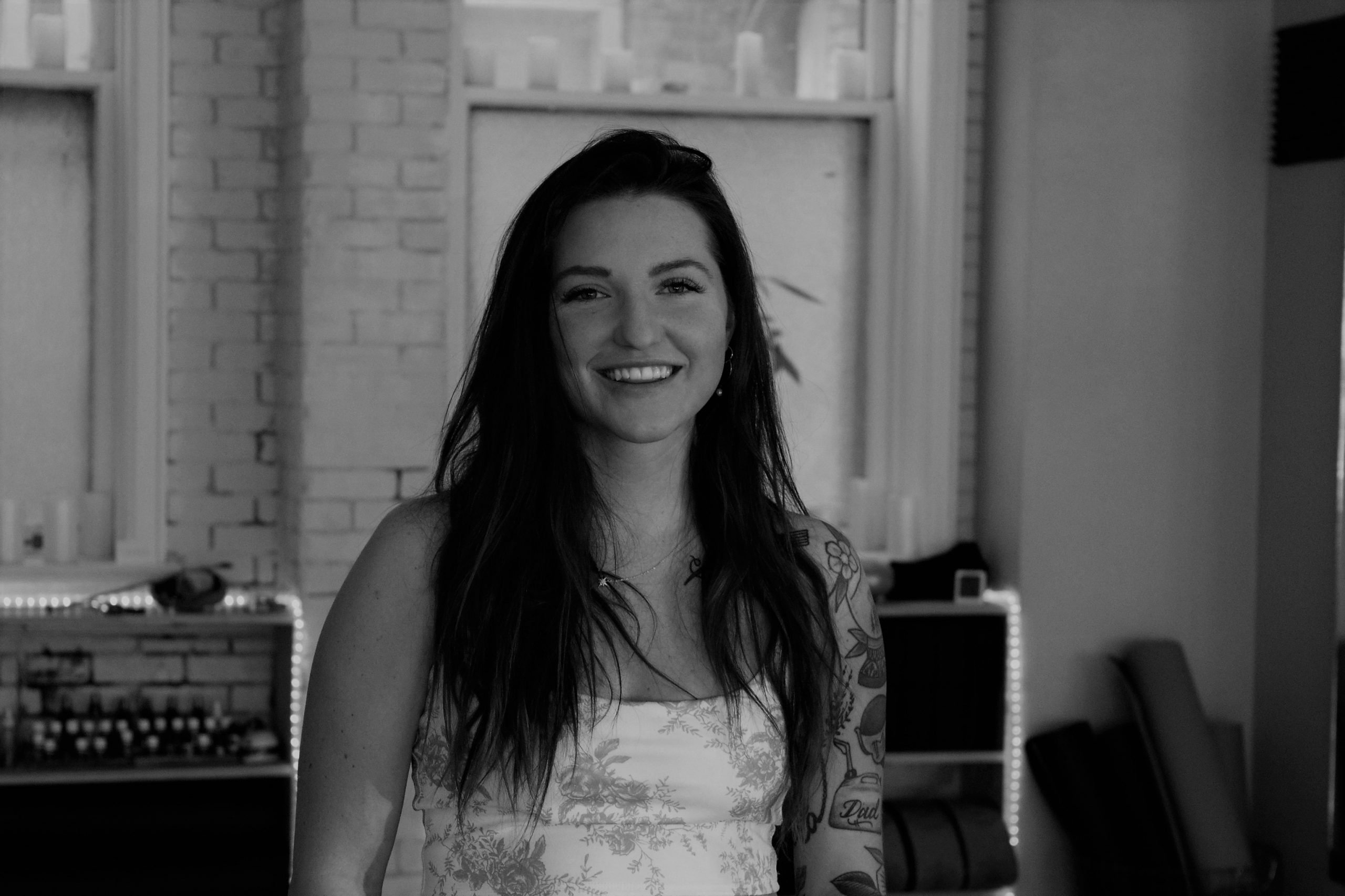 Whitney Wiedrich
Yoga Instructor & Henna Practitioner
Luna Pokes ~ Owner
Yoga found me while living in Big Sky MT. What began as stretching at a friends fitness studio 2-3 times a week to strengthen & recover for snowboarding quickly became my favorite self care practice. After years of attending different classes I took the leap to attend a 200 hr teacher training. I trained in the Jacumba mountains for 21 days with my Shiva Kali Yoga Fam. Then went on to train in the reiki healing arts in Ojai California Valley of the moon. My teaching style incorporates strength, flexibility, balance, cardio & physical/mental stamina all in one session. Find center, connect to your breath & work up a sweat!
About our space
The Studio had sat vacant for some time. It was in desperate need of some love and TLC. We saw the potential and revitalized this beautiful turn-of-the century space. If you love historic buildings, come check it out! The Studio has an original stamped metal ceiling, maple floors and huge windows out to the courtyard. We're certain you will love it as much as we do!