Meet Our Instructors
Each of our instructors bring a unique vibe, passion and personality to their classes.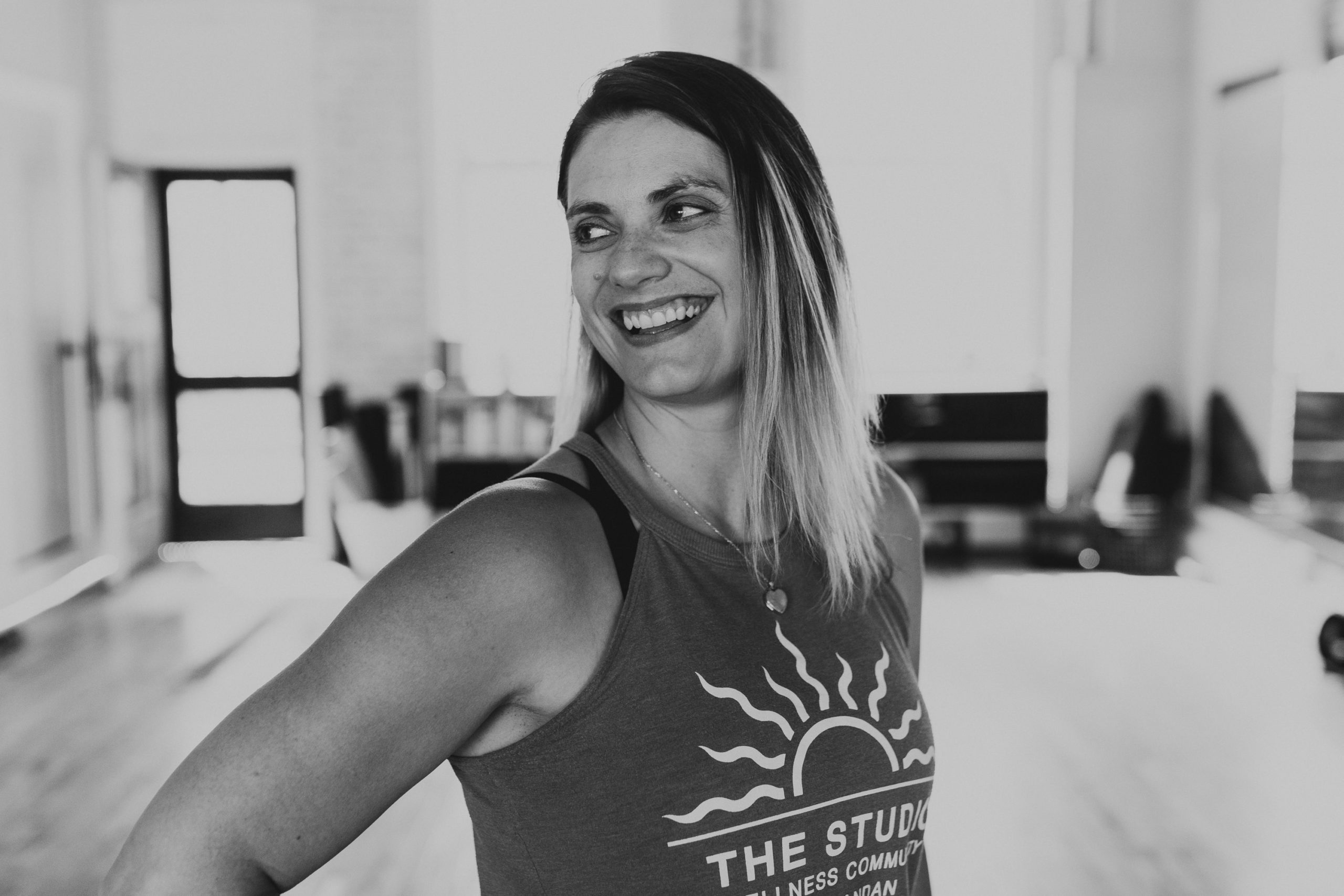 Keri Vammer
Owner / Meditation & Yoga Instructor / Kundalini Reiki Master
Specialty in Aura Cleansing
My passion for self care and yoga started in 2017. Yoga was a place of challenge, peace and inspiration. But more importantly the studio became a place of security and protection to be me! It's all about self-love and self-care so we can exist in this crazy planet in peace. I find my peace in YIN and Restorative yoga and want others to do the same. On June 3rd, 2018 I completed my RYT200. I also hold additional certifications Arial, Reiki Restorative Yoga, Thai Yoga and Yin yoga, Usui Reiki 1 and 2 and a master in Kundalini Reiki. I can't wait to share my passion and knowledge with all of you in a safe place where we can all learn from one another!
Along my self care journey, I devoted much needed time to my own personal spiritual awakening and healing journey. This journey helped me discover my own psychic and mediumship abilities as a gained a toolbox of knowledge and tools to help myself heal.  This personal journey has lead me to become an expert in helping not only myself but others cleanse their auras. I'm a firm believer that what's in the past affects us spiritually, physically and mentally so in order to free our auras from those traumas, we need to cleanse our energy to kick start those new beginnings and beliefs we all desire and deserve. Namaste!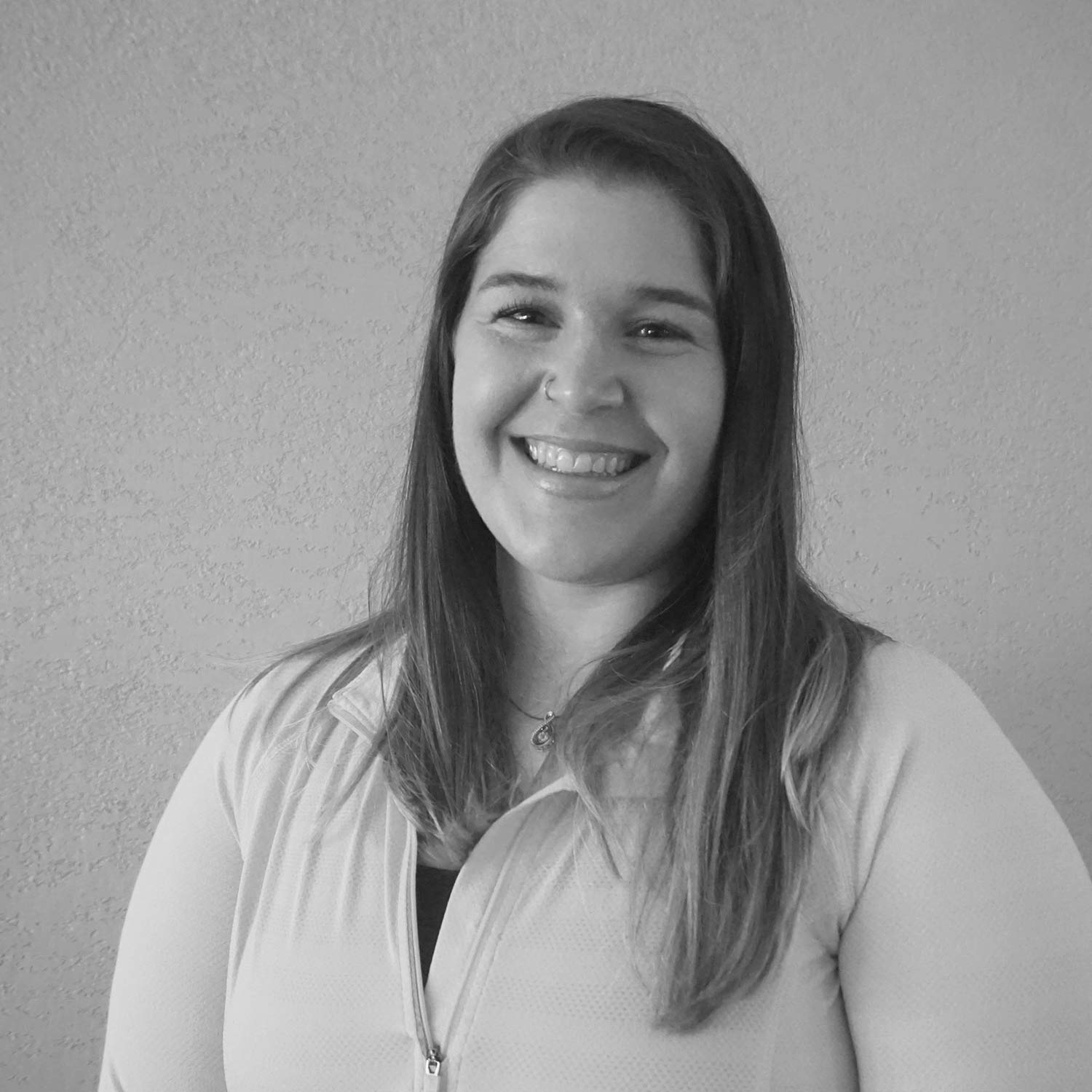 Kelsey Schiermeister
Assistant & Store Manager / Yin Instructor
I started my practice in 2018, thanks to Keri and her cousin, and quickly fell in love with yoga. I do know that I wasn't very consistent in the beginning with going or practicing in my own home. In November of 2019 I received my training to be a Yin Yoga Certificate of Completion as my heart resonates with Yin so much. I have intentions of expanding my yoga training along with other certifications as well as I am finding a love for teaching, along with personal growth, that I never expected.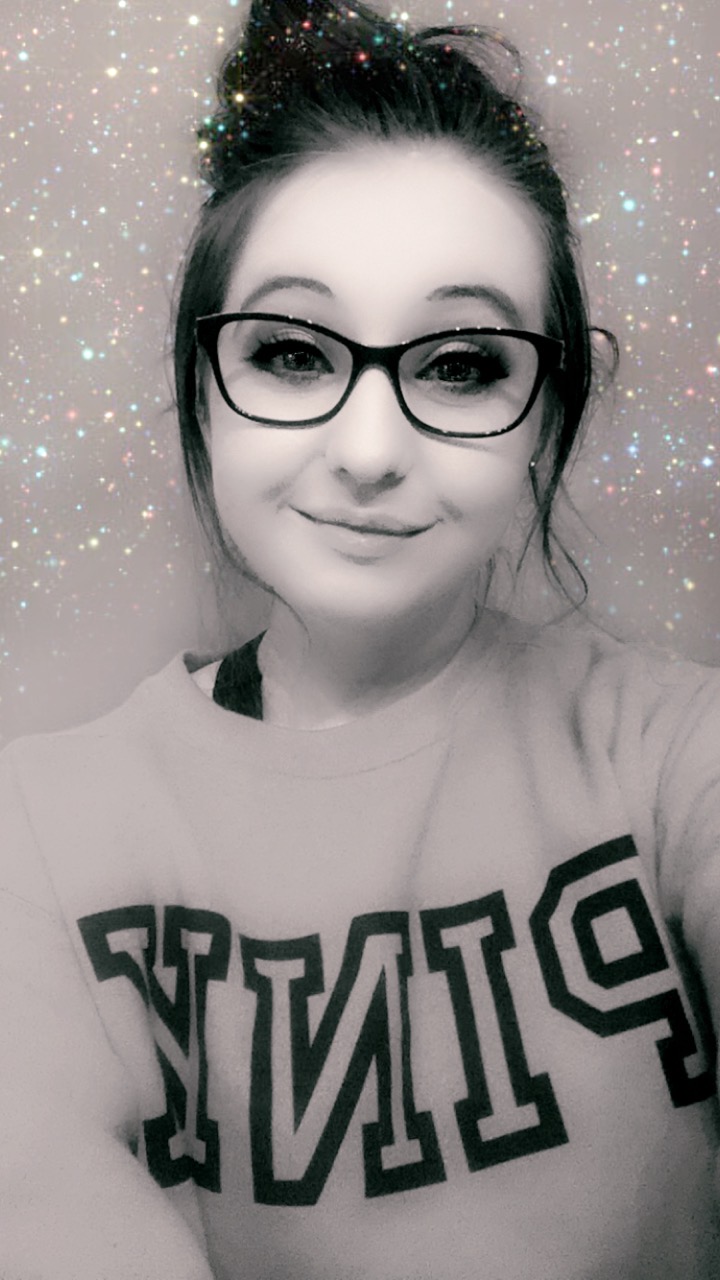 Abby Webs
Psychic Medium / Buti Yoga & Yoga Instructor
Hello! I'm Abby and I have an insatiable thirst for all things spiritually enriching and a passion for healing others through my gifts as a psychic medium. I aligned with this path several years ago, opening my own Etsy shop, and catapulting my own growth. It's my mission to help others connect and grow in their own unique gifts as well as relay intuitive messages to help find clarity and guidance.
My love of yoga started years ago, slipping in and out of my life, but always find its way back into my life. In September of 2020, I became a RYT 200 Teacher registered with the Yoga Alliance, a BUTI Yoga instructor, and a SUP Yoga instructor. I have a deep connection with movement, mindfulness, and finding gentleness with oneself.
When I'm not busy with readings, spiritual classes, making intention candles, body, butters, and soaps, you can find me writing. I'm also an author of a comedic mystery called 'Hot Mess' by Abby Webs. It's about a psychic private investigator who, through haphazard lighthearted overtones and heartwarming struggles, solves the murder of her mother. If you're looking for a good book and a good laugh, check it out!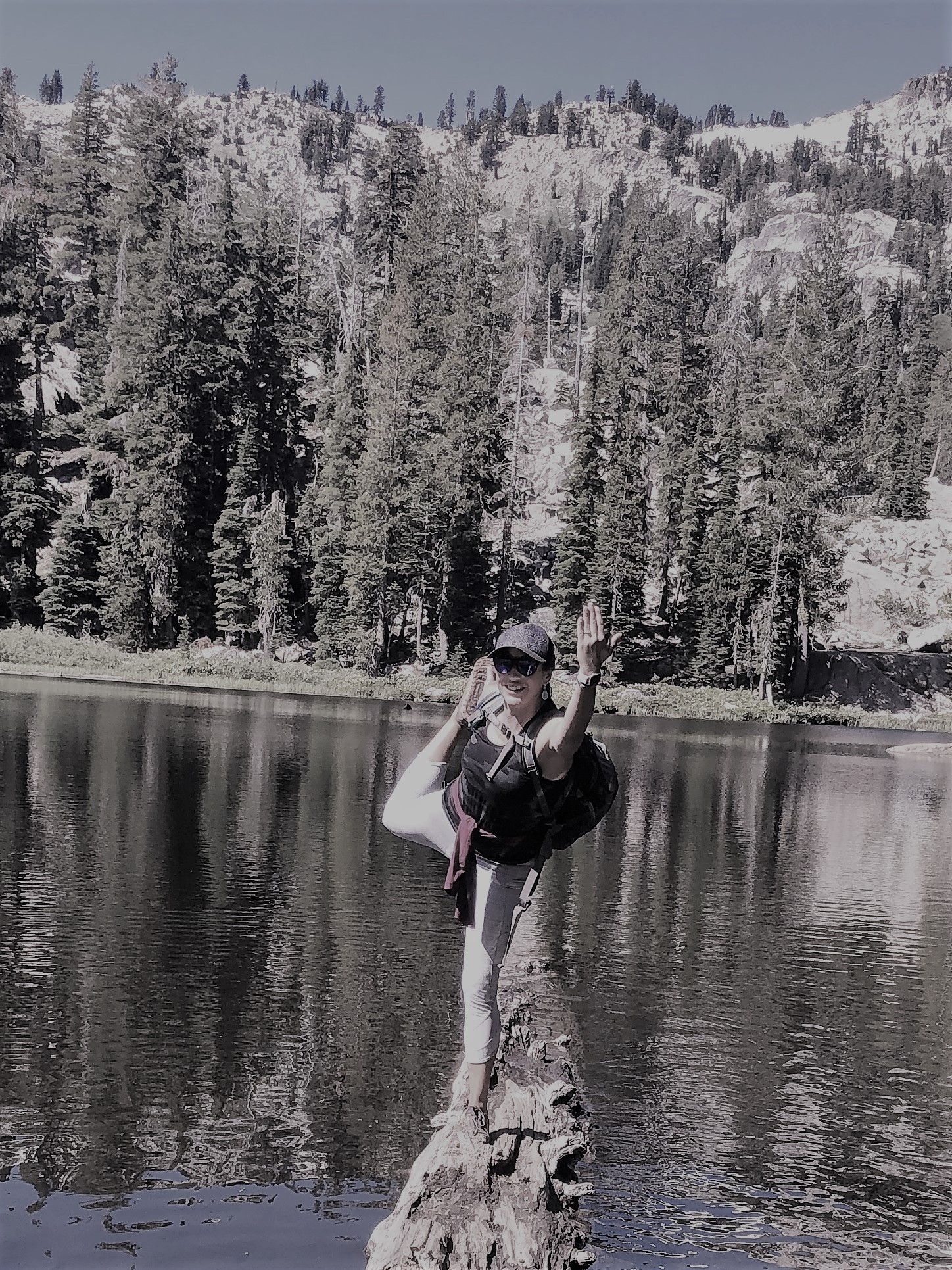 Alexis Nelson 
HITT/Tabata Instructor
Latitude Wellness ~ Owner
Alexis Nelson is Certified Life Coach, Reiki II Practitioner & Kundalini Reiki Master, NASM Personal Trainer, organizational ninja, and advocate for access to the great outdoors.  Alexis focuses on energy work (reiki) and mindset life coaching in her business, Latitude Wellness.  This is where she helps  overwhelmed women slow down by getting out of their head and trying to do it all,  balance their energy with their schedule, and living their life mindfully with purpose.  She utilizes the powerful combination of intentional thought work and reiki energy to help her clients become more mindful by creating space for the present moment promoting peace and balance within the chaos of daily life.  Alexis is also very passionate about physical movement where she designs and instructs dynamic high intensity interval training  (HIIT) and functional movement and core training interval classes.  The exercises in her classes focus on building full body & core strength, coordination, and balance so clients can move freely throughout the rest of their day injury free.  These classes are open to all levels and abilities where modifications can be made.
Alexis has twenty years of executive and operations management experience where she has served as the Executive Director, Operations Manager, founder, and board member of several non-profit organizations across the country.  She lives in Reno, Nevada with her husband and two kids.  When she isn't working, you can find her on her yoga mat, hiking in the Sierra, skiing, off-roading, camping, and geeking out on personal and spiritual development.  You can also find her at www.latitudewellness.com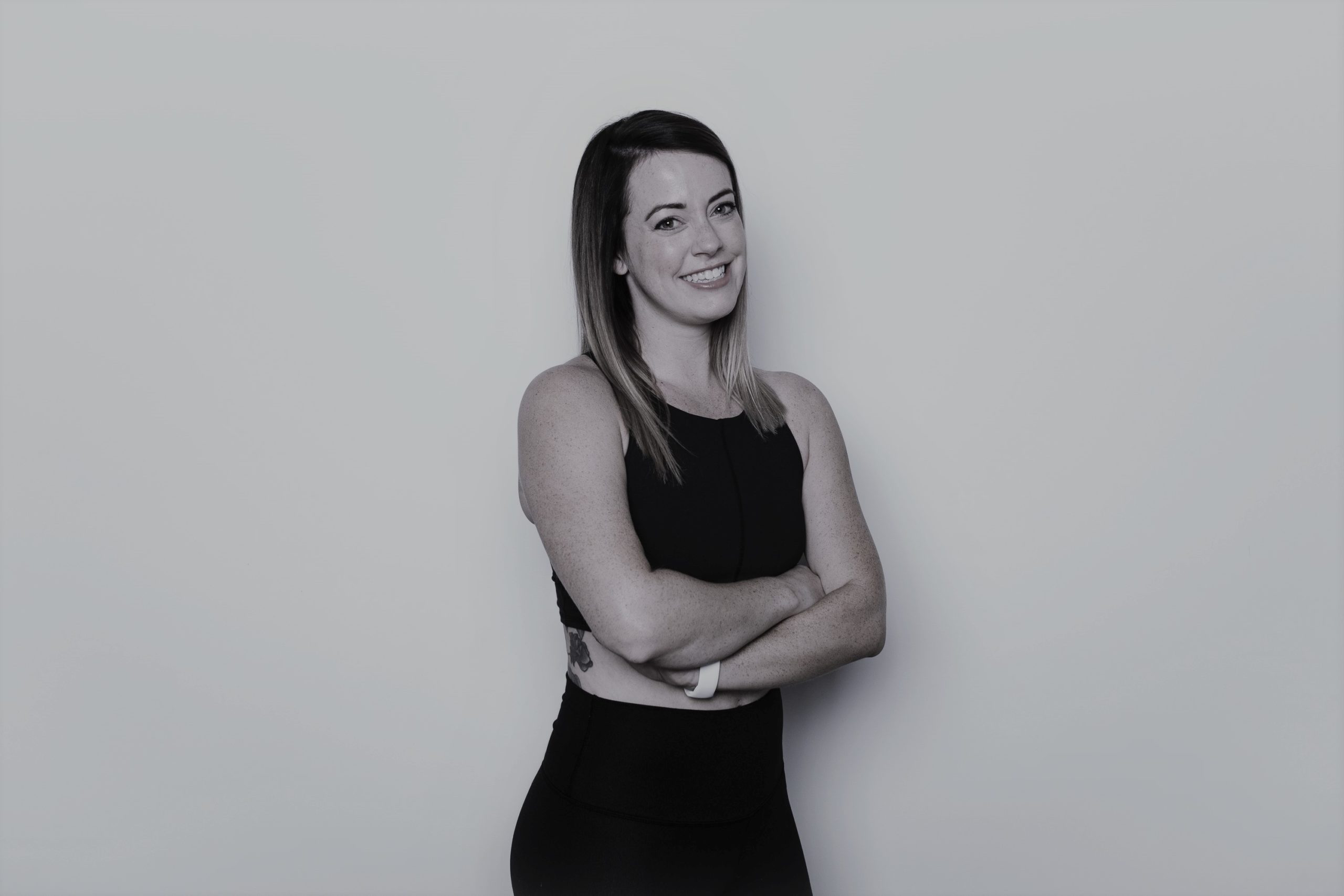 Allison Kayati 
Instructor / Reiki / BodyTalk

I'm Allison! I've been on my own healing journey since 2016, where I discovered a whole new world full of easy ways to feel better and live a happier life. While I have been exploring my own healing, I also felt called to learn some of these modalities to be able to bring them to others. I live by the statement: "You can only take others as far as you've gone yourself."
I am certified and attuned in Usui Reiki, and I also lead BodyTalk sessions; a holistic healing method that focuses on the healing priorities your body. I am currently a student of Breathwork, a powerful way to release energetic blocks and trapped emotions.
I've also have had a life-long connection to dance and movement in general, which led me into the fitness industry in 2013. My journey has brought me from dancing professionally to teaching Zumba and Pure Barre, before managing a Pilates studio in 2018.
My current focus is combining all of my knowledge and experience to bring healing to others. I believe each individual is part of the whole. By committing to your own healing, you create a positive ripple effect on our greater community.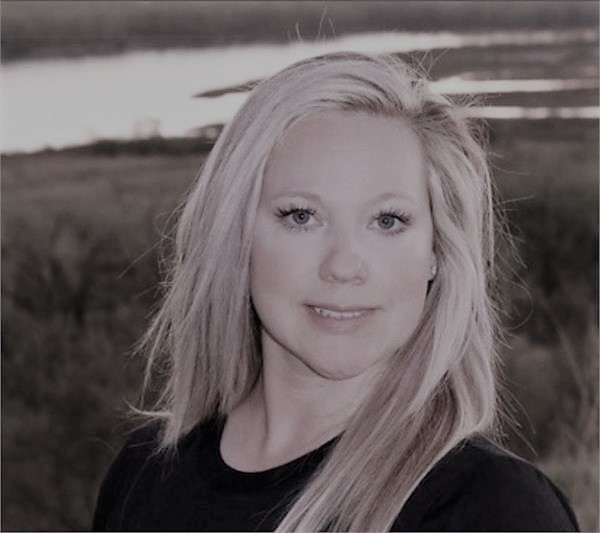 April Schmidt
Yoga Instructor / Yoga Therapy Practitioner
LiveWellYoga ~ Owner
Instructor, April Schmidt, found her passion for yoga after being diagnosed with post partum depression after the birth of her second child and was encouraged to try yoga as a stress reliever and to help with anxiety and insomnia. After many Yoga classes, April found a love of Yoga and signed up to become a certified Yoga instructor. In March 2018, April recieved her Registered Yoga Teacher (RYT 200) Cetification. She is also certfied in Yin & Yang Yoga (YYYRT) Prenatal Yoga, and Kid's Yoga for toddlers to teenagers and is a Yoga Therapist E-RYT.
Through her teachings, April strives to help those who are looking to strenghten their mental and physical health, but also to be comforable with who they are.
April Schmidt is registered with Yoga alliance and the Yin Yoga Institute.
When April isnt teaching Yoga she's busy working from home on her online baby & kids boutique, making homemade skincare products and spending time with her two small children, husband and adult son. She loves shopping, coffee, Yoga, biking and essential oils.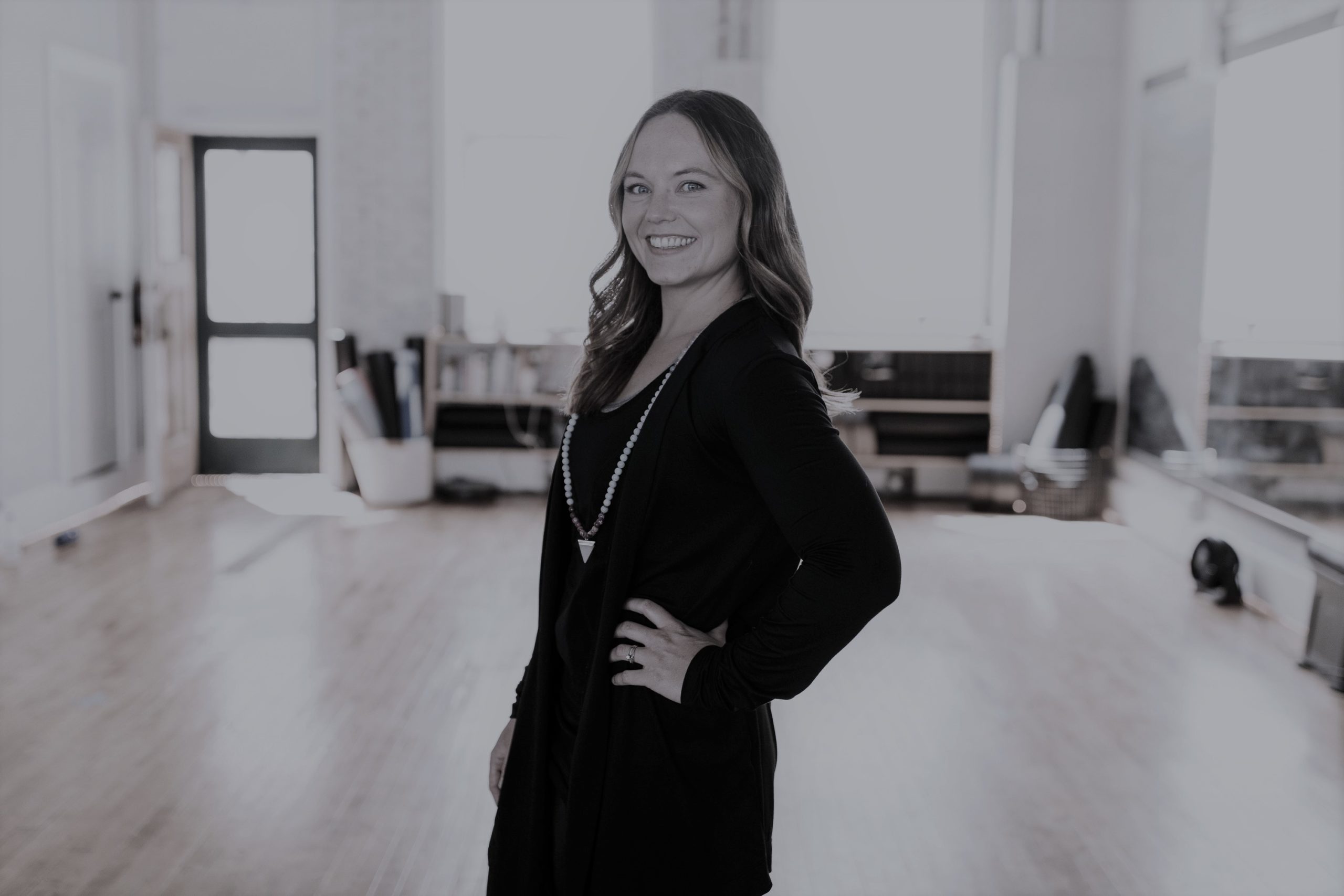 Ashley Hertz
Meditation Instructor / Shamanic Reiki Practitioner
Energy with Ashley ~ Owner
My name is Ashley Hertz. I am a Usui/Holy Fire®️II Reiki Master and Shamanic healer. I am passionate about creating a safe supportive space for my clients to balance their energy, rewrite their traumas, and release what no longer serves them. 
As a holistic healer I work with Reiki energy, spirit animals, Angels, and guides to balance the bodies energy and to bring forth any messages needed to assist you on your healing journey. I use my drum to slow down your brain waves and put you into a deep state of healing.  My rattle is used to break up any negative energy and when called I use crystals to help me balance the bodies energy. When drawn I even do tarot card readings providing you direction on the next steps that are best for you. Come join me for a fun and healing experience while learning more about yourself.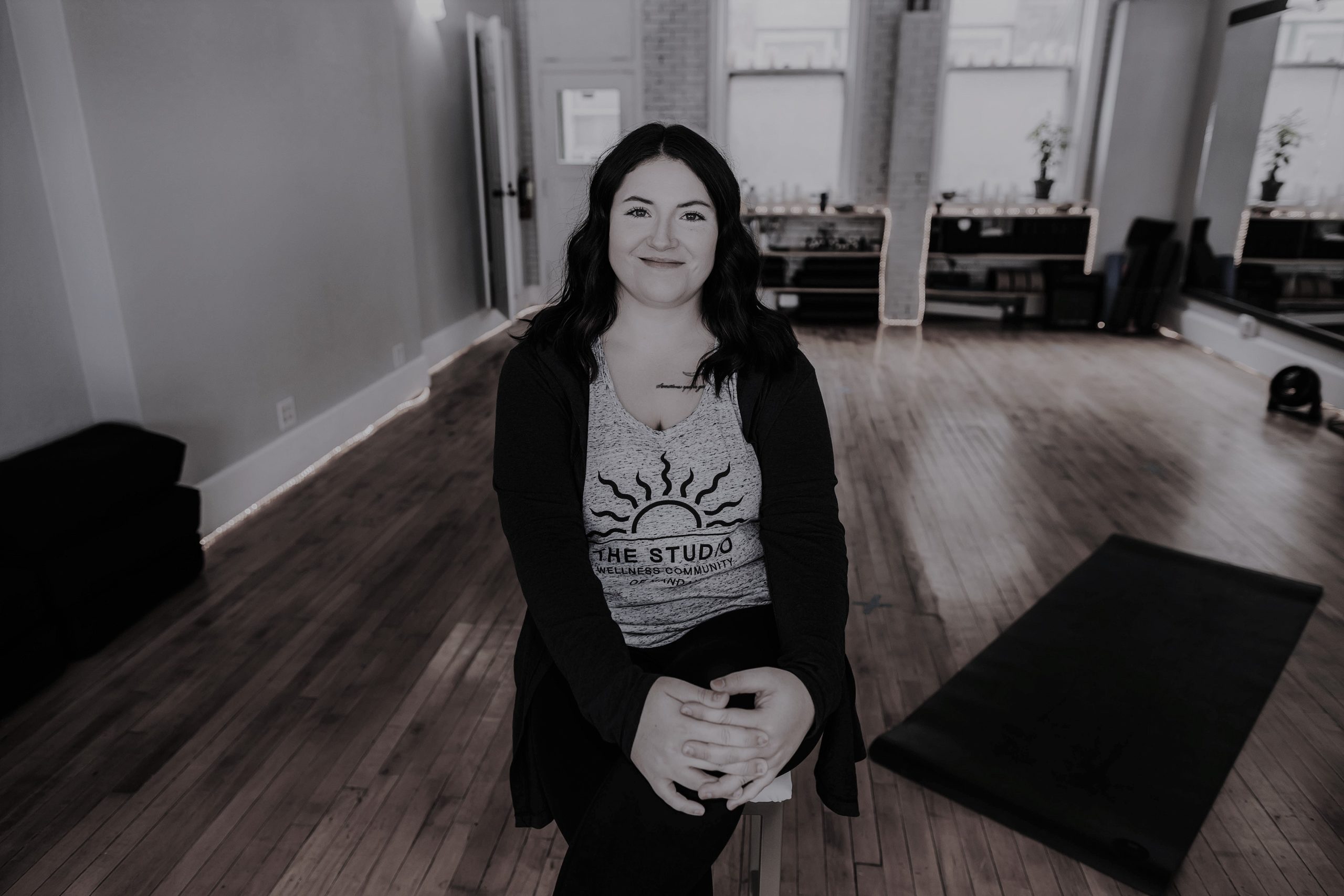 Diandra Hayden
Assistant Store Manager / Yoga Instructor
Hello! My name is Diandra Hayden and I am a certified yoga instructor. My love and passion for yoga began when I was introduced to The Studio. I received my Registered Yoga Teacher Certification (RYT200) in October 2020.
Yoga has introduced my to self care and has started me on a journey of healing and self love. As a mom to four, I tend to be very busy chasing little bodies but yoga has helped me to relax and take time for myself. My goal is to expand my knowledge on healing and to share my love of yoga with others!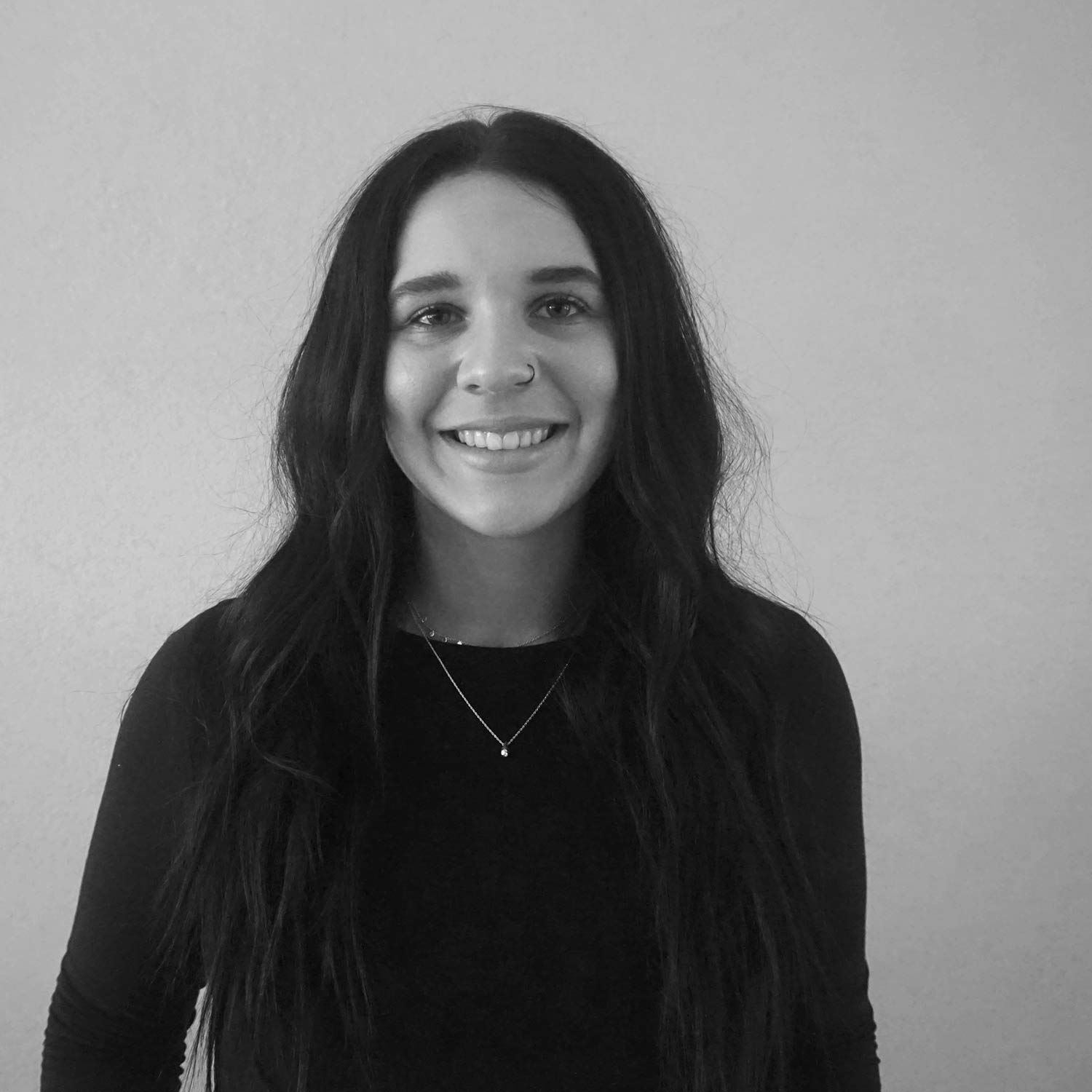 Elianna Vazquez
Yoga Instructor
I began my yoga practice five years ago at the YMCA. During this time, my practice was on and off and I had a hard time connecting to the practice and often felt defeated afterwards.
After stepping away for a year, in January of 2018, I began my practice again. Feeling inspired and excited to learn more, I completed my RYT200 Hour Certification in Bismarck, ND. Throughout my training, I found a deeper connection to myself, who I really was, what I truly loved to do, and why I did it. I love teaching students how to connect their body to their breath and how to overcome things mentally, emotionally, physically, and spiritually.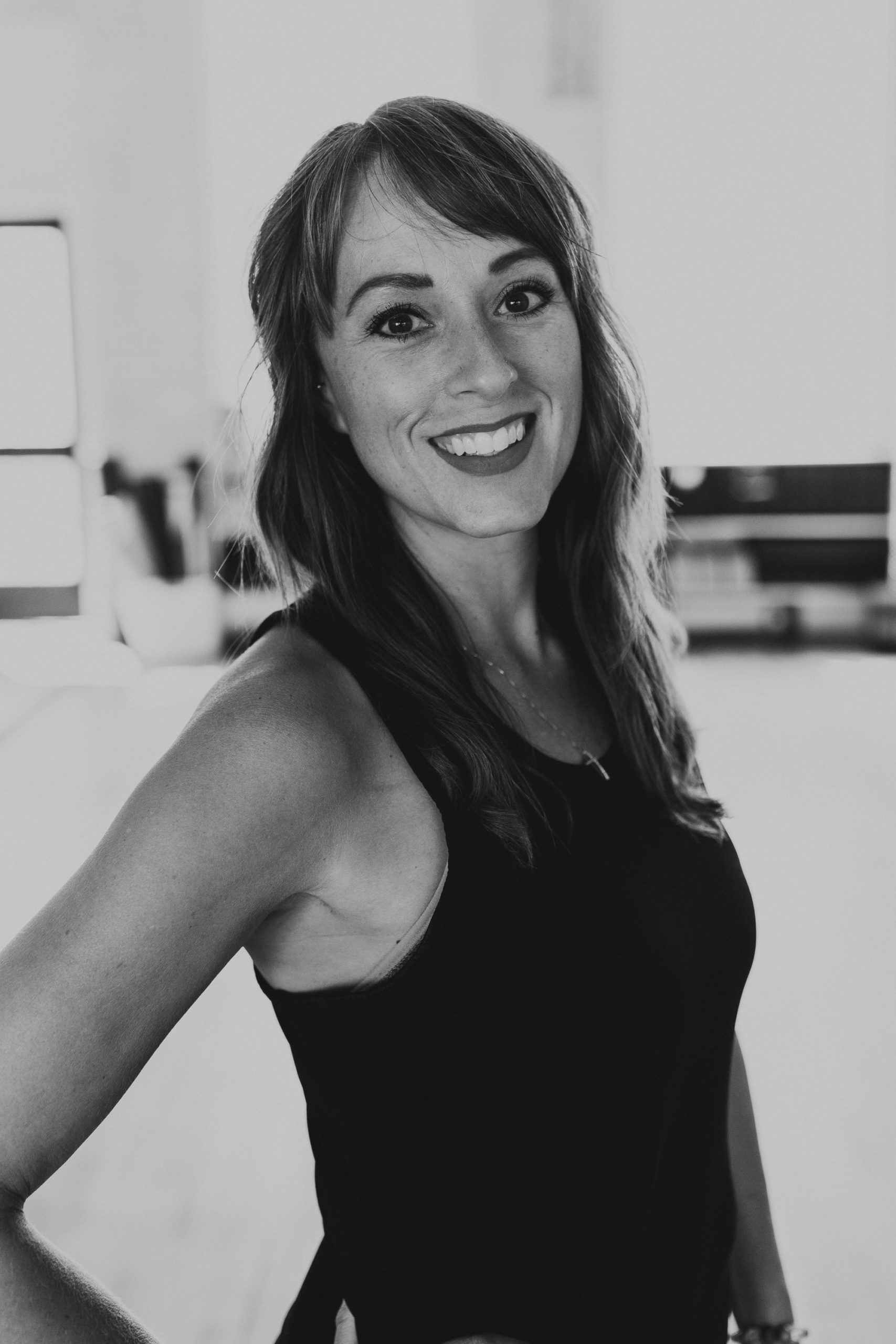 Jenn Hon
Barre Instructor
Jenn takes health and wellness seriously. She understands feeling good starts on the inside and works its way to the outside showcasing in your personality.
Jenn is an energy healer, certified in Reiki, certified Barre instructor and studies Ayurveda. Jenn started her fitness journey about five years ago with yoga. When Jenn is not taking, teaching or on the mat herself, she can be found educating and helping families in all types of wellness.
At a young age, Jenn knew her purpose in life was to help others heal. She prides herself in assisting people discover options to treat illness and how to manifest your intentions toward a healthier you. Her business Connected Wellness allows her to assist her clients to be a healthier version of themselves through fitness, nutrition and energy healing. Jenn is married to Clifton and is the mother of two daughters.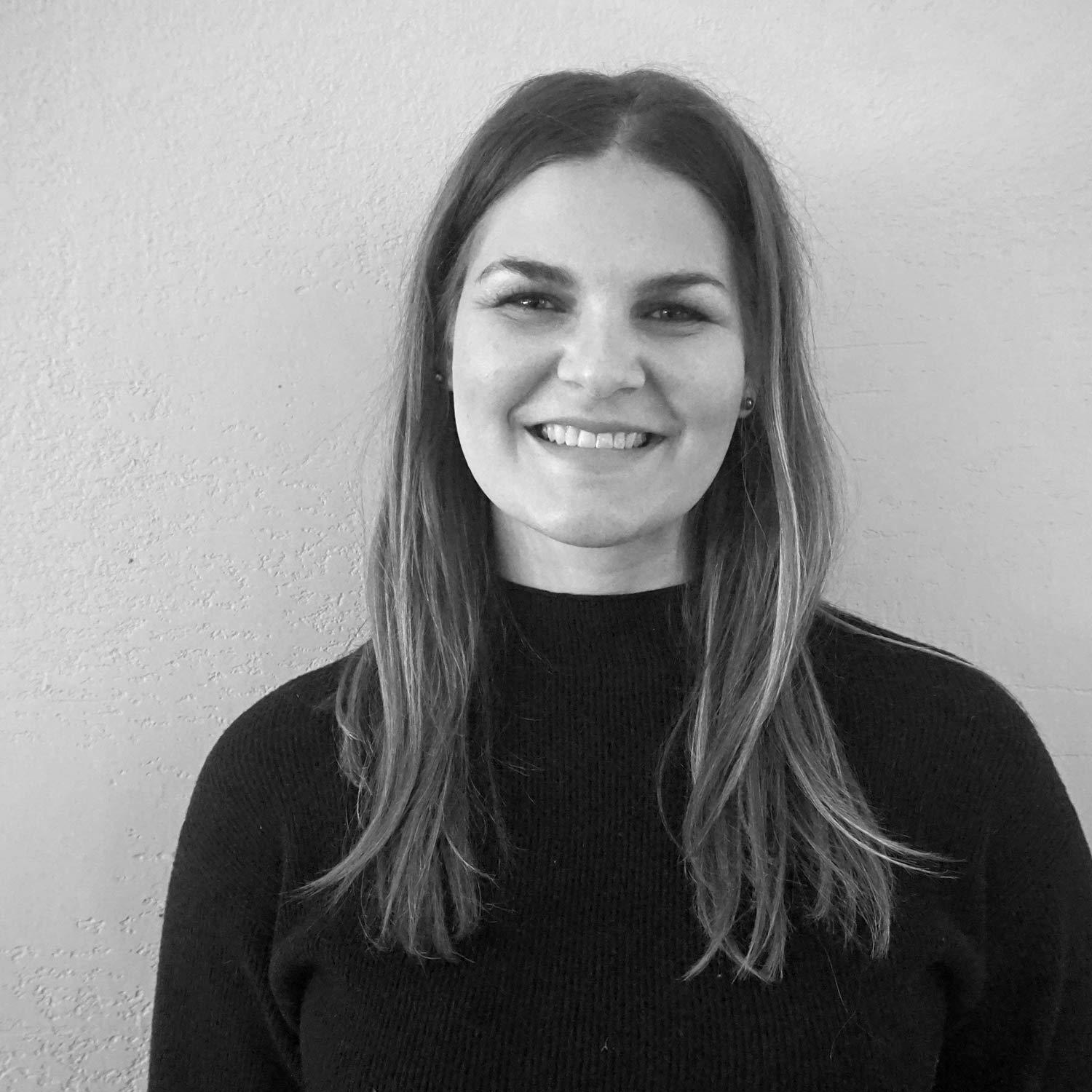 Kari Kolling
Pilates and Yoga Fusion Instructor
Kari is a mom to two teenagers and wife to one man. She is a dental hygienist who's passion for preventive medicine has lead her to Pilates and all things movement. In her spare time you can find her testing new healthy (and sometimes not so healthy) recipes, expending energy through biking, running, kayaking, walking, swimming…and being creative.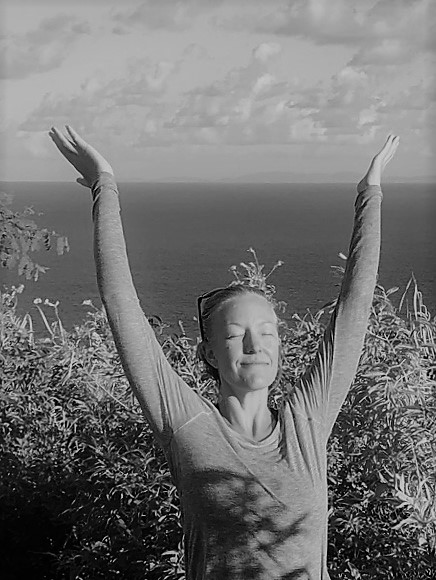 Lizzie Harte
Yoga Instructor
Lizzie Harte loves yoga, breathing and teaching. Yoga has been known to cause health & happiness.  Lizzie has 20 years of teaching yoga experience.  An avid yogini, athlete, artist and teacher she grew up in both CA & MN.  Lizzie started practice yoga after she read an article about the benefits in "Teen Magazine"(yep). Shortly after her mom bought her a VHS, on "Power Yoga for Flexibility", by Bryan Kest.  When she turned 18 she was determined to become a yoga instructor, got certified and started teaching.  Lizzie continues to teach all ages/abilities yoga and learn daily. Over the years she has taken a variety or yoga courses and trainings ranging from Power Yoga + Women's Yoga with Geo + Katresha & Max at the Blue Pearl, Body Rolling with Yamuna at Canyon Ranch, Hatha Yoga with Kim at Mission Accomplished,  Reiki with Jody, Thai Massage Training in Chiang Mai, Prenatal Yoga with Gurmukh at Golden Bridge, an occasional class with Shiva Rae or Sean Corn and many other mentors along the way(including loads of books from her at home yoga library).  Lizzie has traveled extensively, studying cultures, healing, health, history and art around the world.  Some places she has lived, studied and taught yoga include; Byron Bay, Australia + St. John & St. Croix, USVI, Peru, Costa Rica, Maui, Hawaii+ Amalfi Coast, Italy + Tanzania, Africa + Thailand. She holds a MN & CA Teaching Credential + a Bachelor of Arts Degree in history & education, from UWEC. As a yoga teacher for The Studio Wellness Community of Mandan, Lizzie wants to help you move, breathe, feel good + unwind+ discover+experience your yoga workout in a way that INSPIRES +EMPOWERS  and brings your practice to life.  Two of her favorite mantras (a word or thought with value) are "Balance is my true nature" + " Just add the yoga". Whatever you might be doing now," just add the yoga", try a class offered by The Studio Wellness Community of Mandan today. Lizzie teaches 9AM Tue & Fri.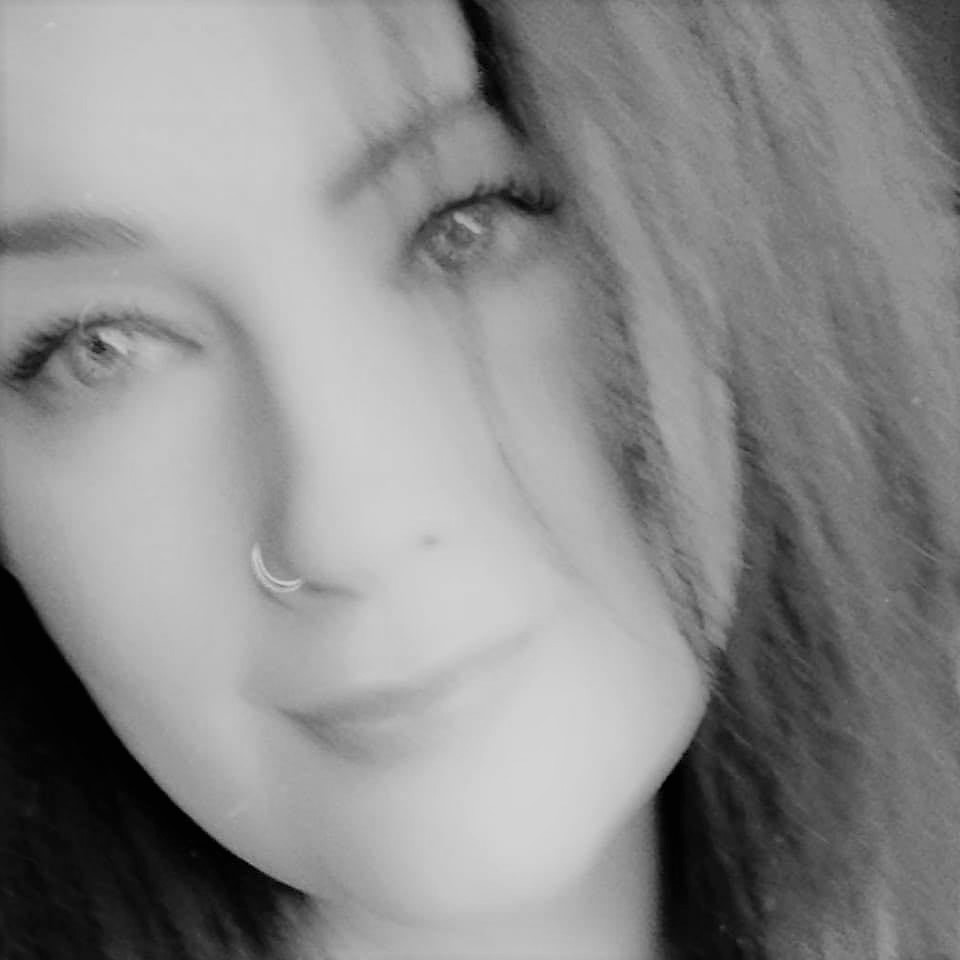 Kristen Lynn
Spiritual Life Coach
Hi, I am Spiritual Life Coach Kristen Lynn. I am a certified Reiki/Chakra Master and a psychic medium. I studied with many spiritual advisors who taught me the law of attraction which I am also a certified Law of Attraction Practitioner. I love healing my clients and teaching classes to help people heal and learn how to open their spiritual gifts. I also teach manifestation meditation classes and Create Your Own Reality Classes. I am excited to start teaching with the Mandan Yoga Studio and getting to know everyone along the way!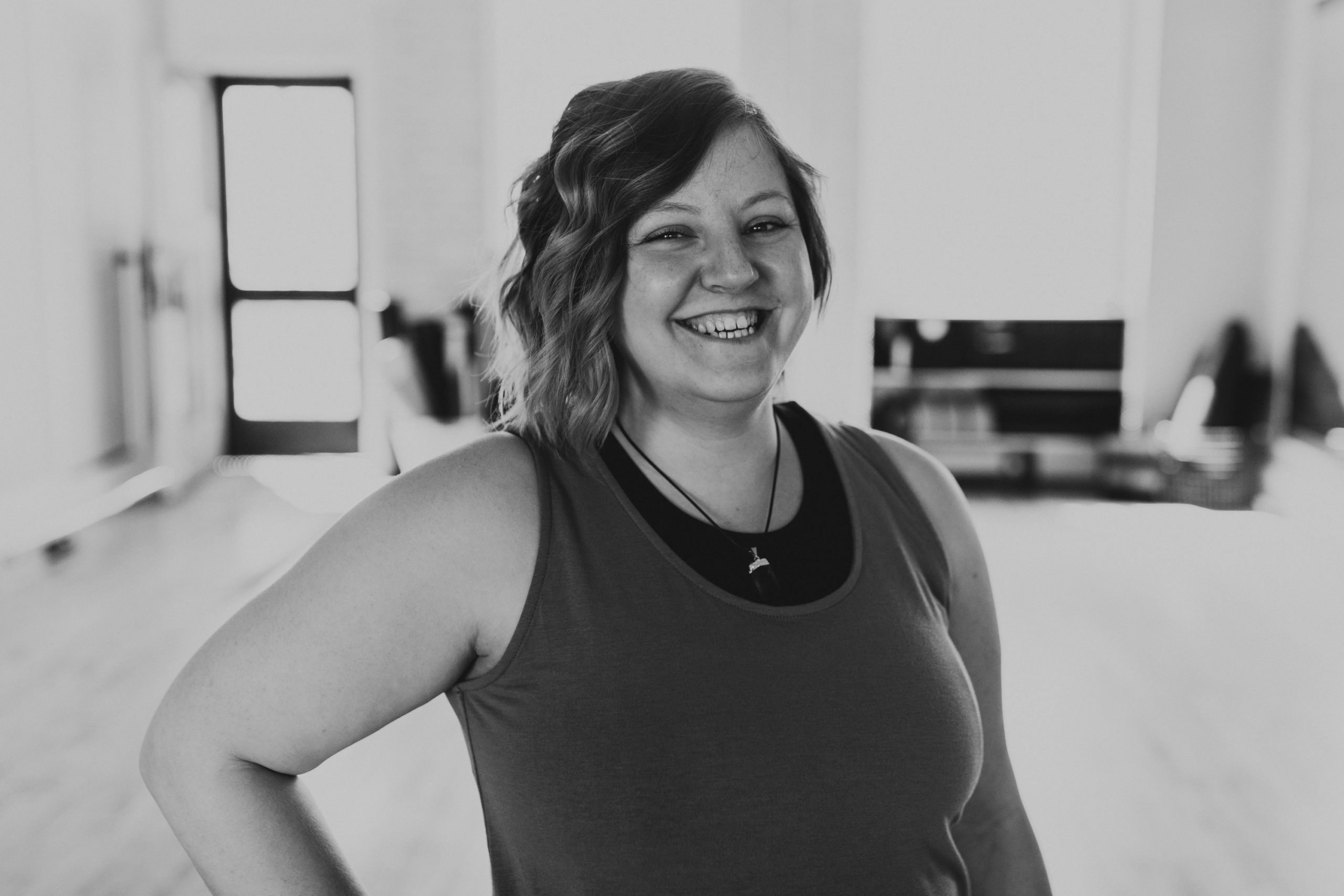 Samantha Binstock
Instructor ~ Massage Therapist
Wellness Journey to Healing ~ Owner
Bio coming soon.
About our space
The Studio had sat vacant for some time. It was in desperate need of some love and TLC. We saw the potential and revitalized this beautiful turn-of-the century space. If you love historic buildings, come check it out! The Studio has an original stamped metal ceiling, maple floors and huge windows out to the courtyard. We're certain you will love it as much as we do!