Now Offering
Wellness Sessions
Enjoy a customized class specific to your needs or bring a few of your friends!
Wellness Sessions
The Studio: Wellness Community of Mandan is so excited to bring you all of our amazing holistic services not only in studio but distantly as well.  We make it our goal to provide a comfortable and safe atmosphere for everyone so we can relax, let go and heal. 
Wellness Sessions include Card Readings, Emotion Code Therapy, Healy Energy Sessions, Foot Zone Therapy, Psychic Readings, Reiki sessions and attunements, Thai Yoga, Yoga Therapy and Well Being Sessions. Click on a link in our dropdown menu for more information.
Please browse our website and see what feels right to you and contact us with any questions. You can follow us on Instagram and Facebook or reach out to us at 701-301-7215 or info@thestudiomandan.com.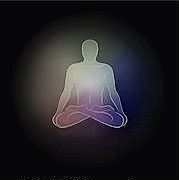 About our space
The Studio had sat vacant for some time. It was in desperate need of some love and TLC. We saw the potential and revitalized this beautiful turn-of-the century space. If you love historic buildings, come check it out! The Studio has an original stamped metal ceiling, maple floors and huge windows out to the courtyard. We're certain you will love it as much as we do!